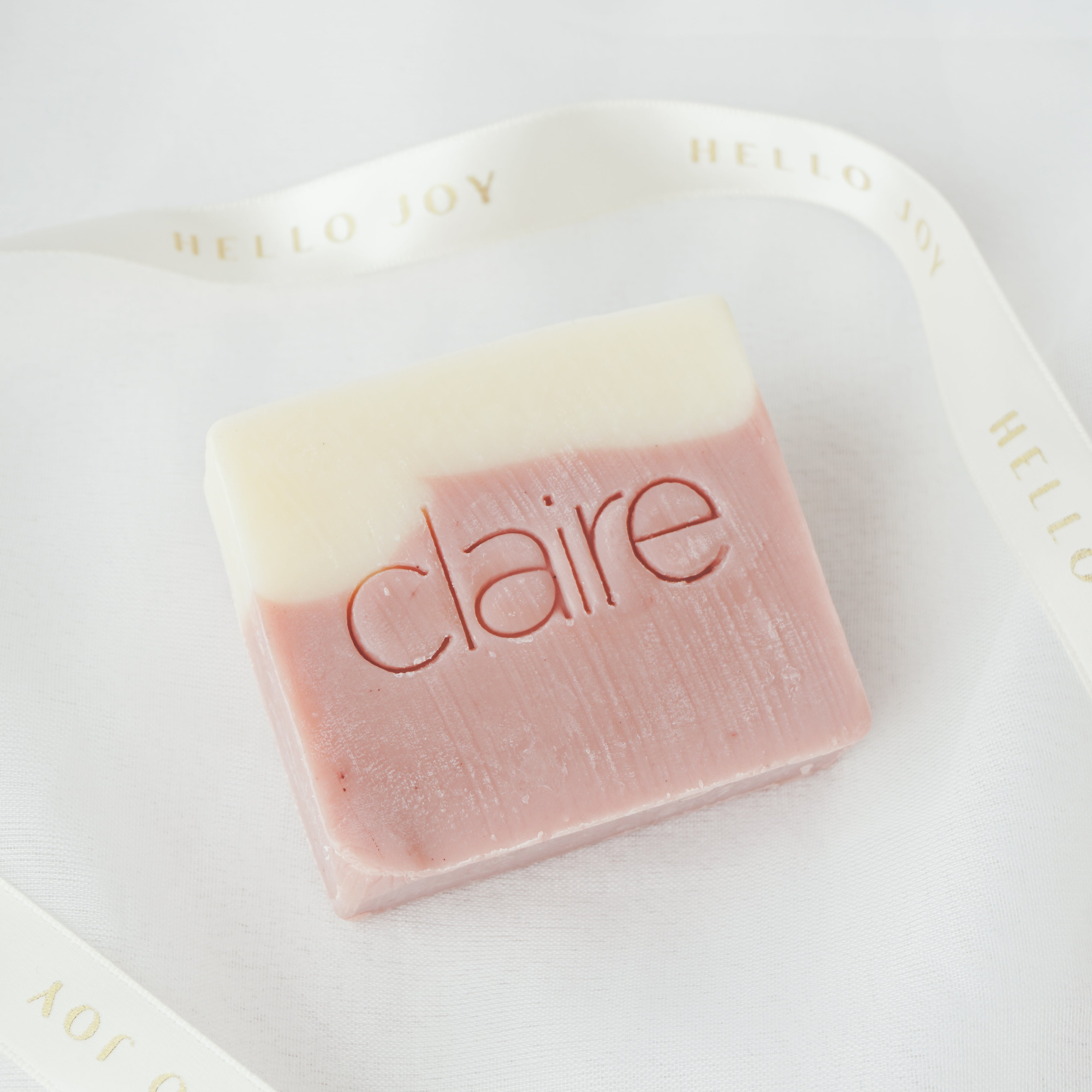 Claire Organics - Lavender Calming Soap
A calming and relaxing natural soap that's handcrafted for everyone. So gentle that even babies approved it!

The beautiful Lavender is much more than just pretty & calming. It is one of the most powerful remedies in the plant world, offering both physical and emotional relief for problems as varied as burns, migraines, insomnia, insect bites, skin problems, infections, stress and nervous tension. It's packed with a whole amazing spectrum of healing powers.

Ingredients: Lavender Infused Organic Virgin Olive Oil, Organic Virgin Coconut Oil, Rice Bran Oil, Castor Oil, Palm Oil, Aqua, Sodium Hydroxide, Essential Oil Blend and Love
Note: This gift box does not include props used for the photoshoot. All photos have been edited and filtered; therefore, colour may vary slightly from the actual product. In the event that any one of the products is sold out, we will exchange it with another product that is equally awesome!