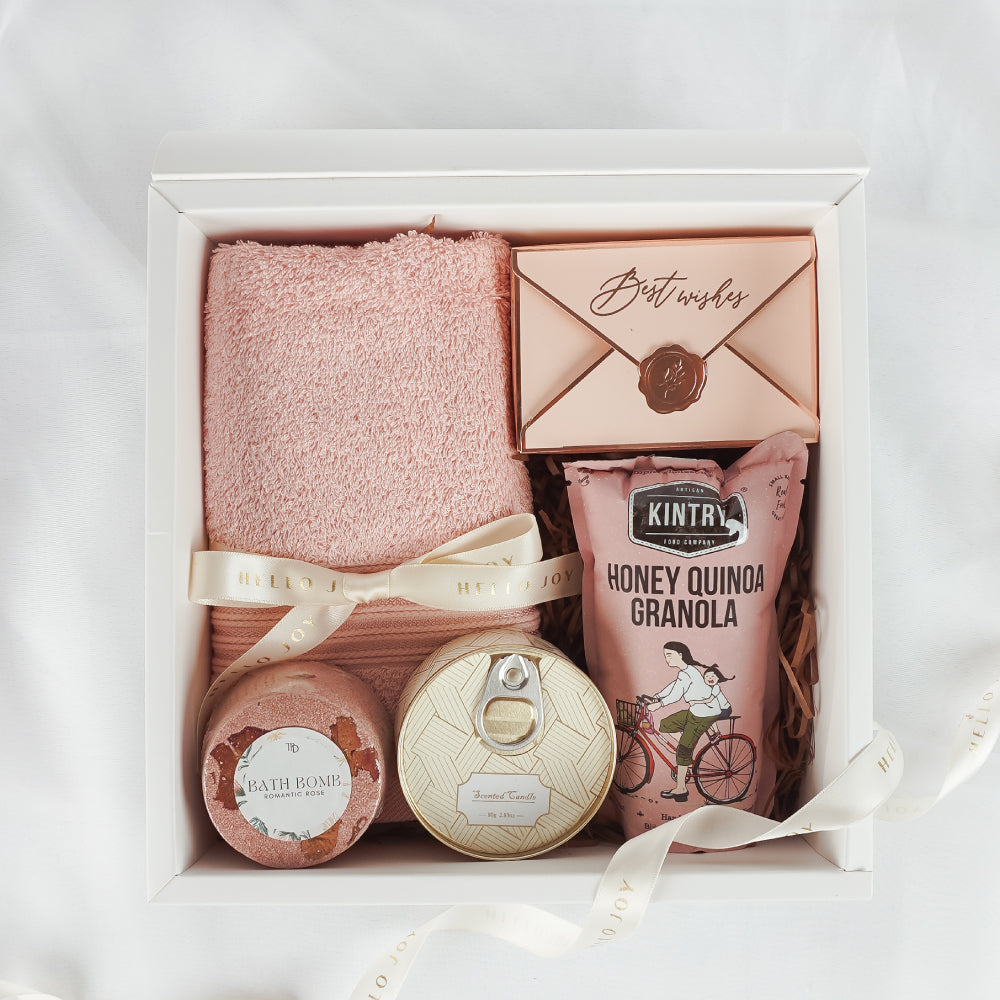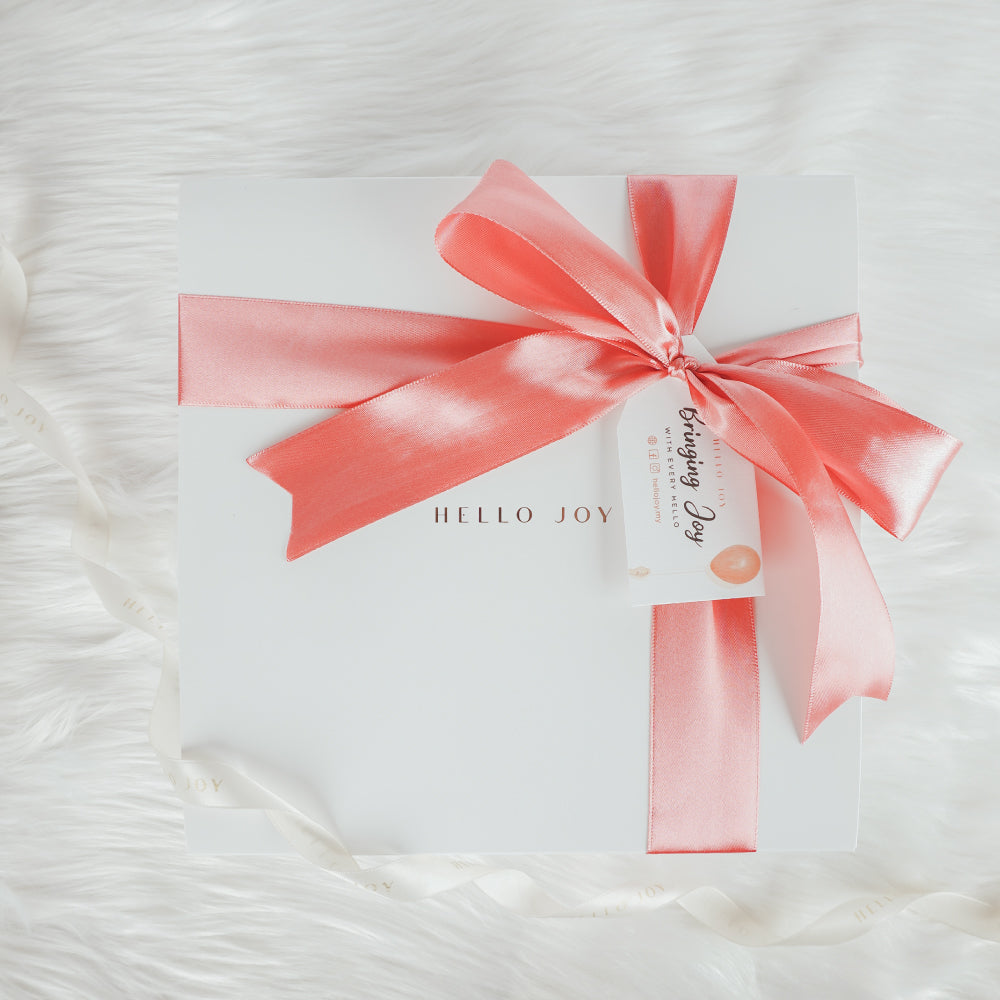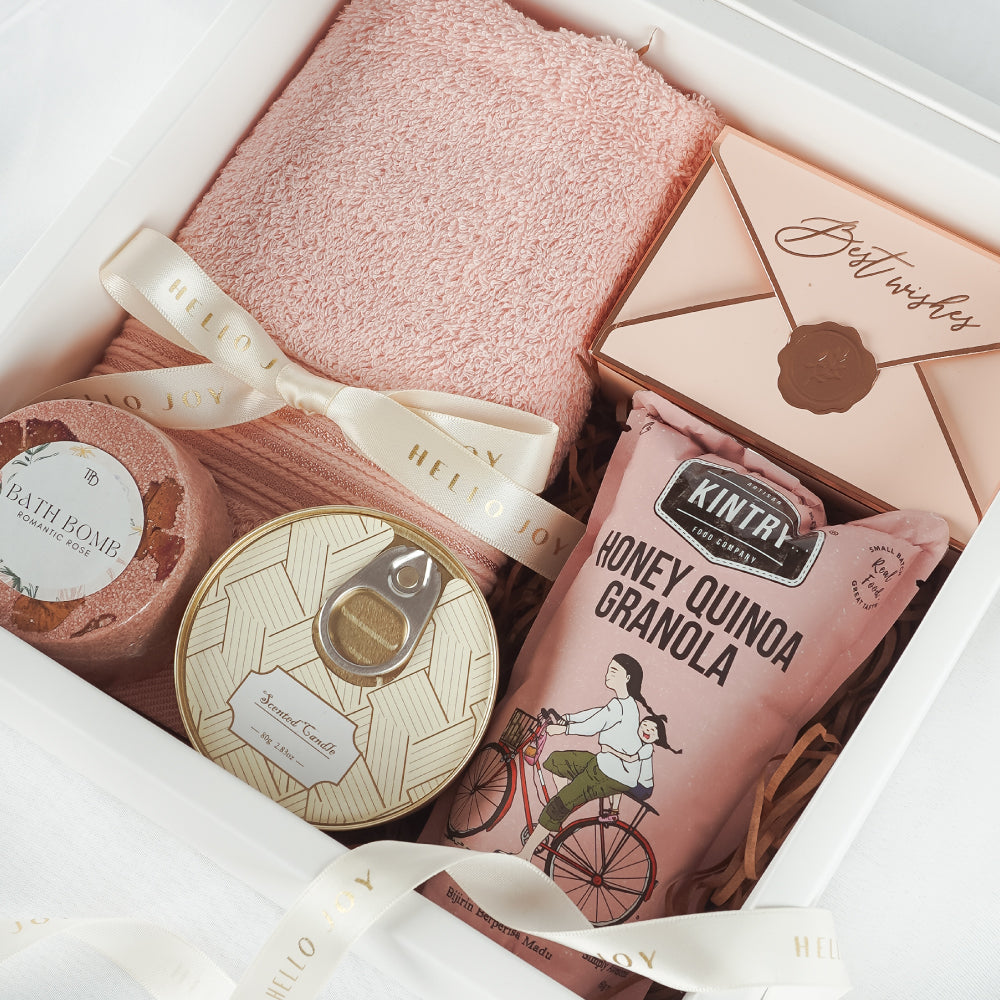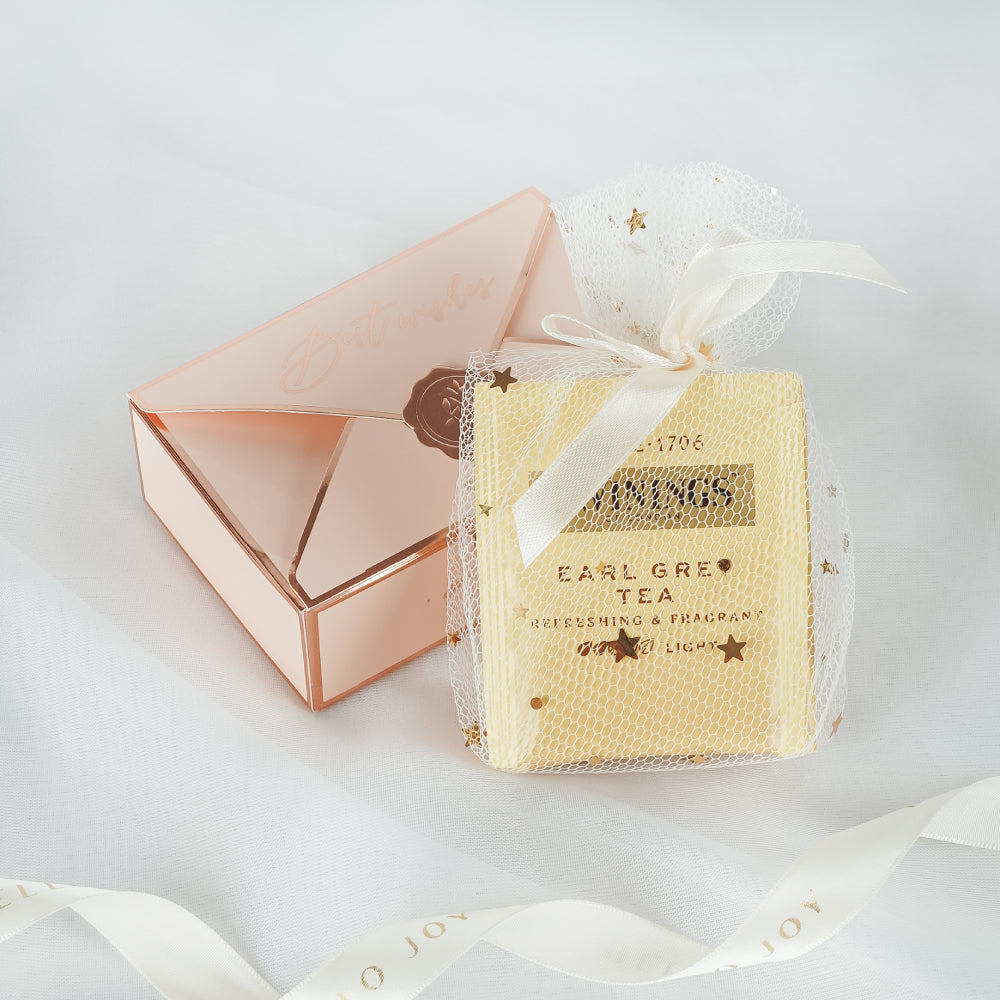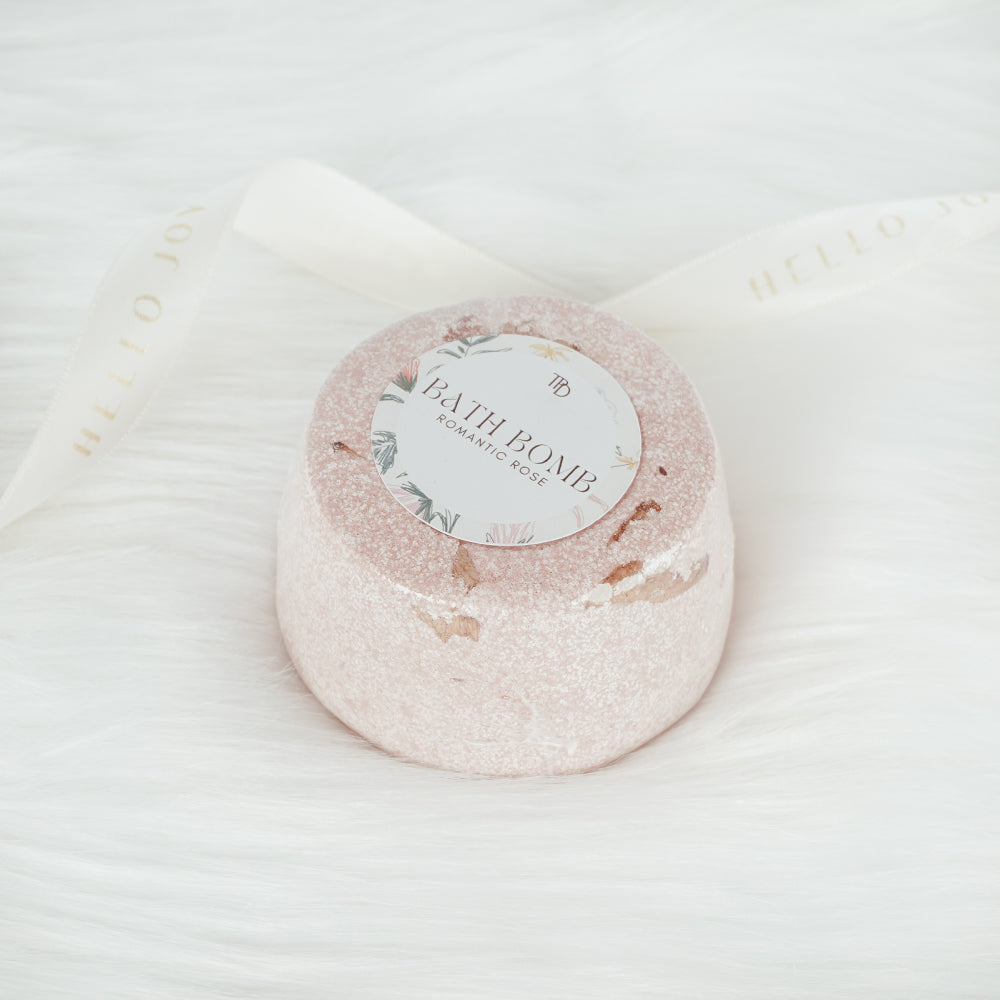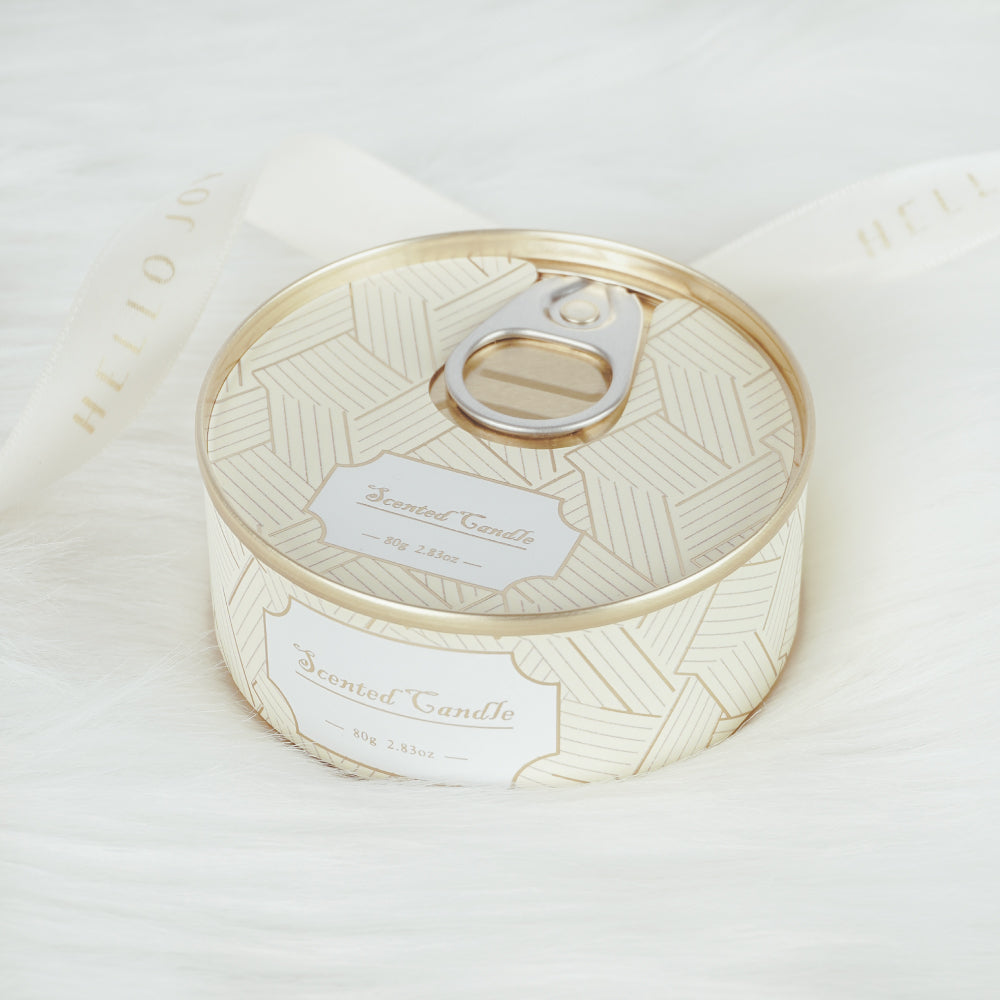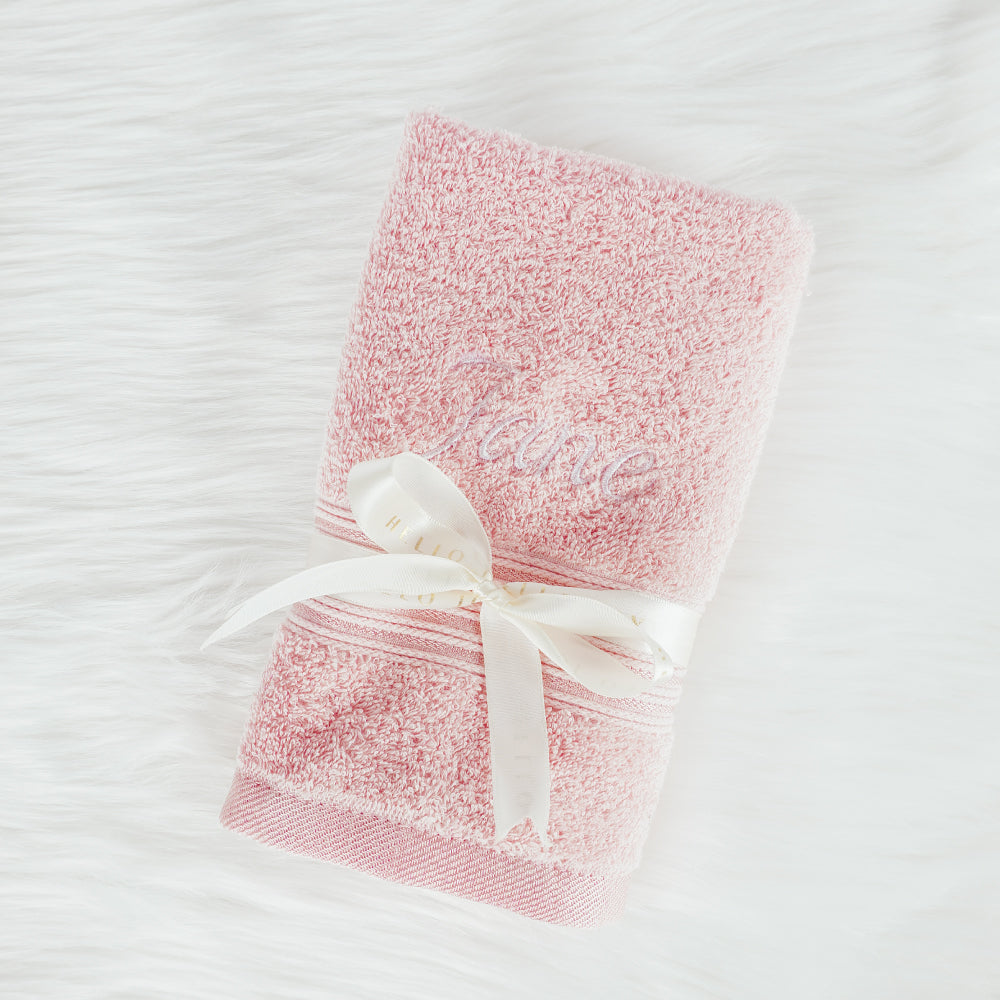 Made For Her (Customisable)
Looking for a gift for that special woman in your life? Get her our latest Made For Her gift set by Hello Joy that comes inclusive with custom name embroidery on the towel! Filled with items that brings comfort and joy, this gift set is designed to bring a smile to her on any occasion – carefully curated by us at Hello Joy.

What's in the gift? 

X1 Jean Perry Gym/Hand Towel 13″ x 31″ in Pink (Free Name Embroidery)
X1 Rose Bath Bomb
X5 Twining Tea Sachet in Letter Box
X1 Travel Sized Candle
X1 Kintry Cookies/Granola 40g
X1 Customised Message Card
X1 Hello Joy White Gift Box with Ribbon Ties
Note: This gift box does not include props used for the photoshoot. All photos have been edited and filtered; therefore, colour may vary slightly from the actual product. In the event that any one of the products is sold out, we will exchange it with another product that is equally awesome!