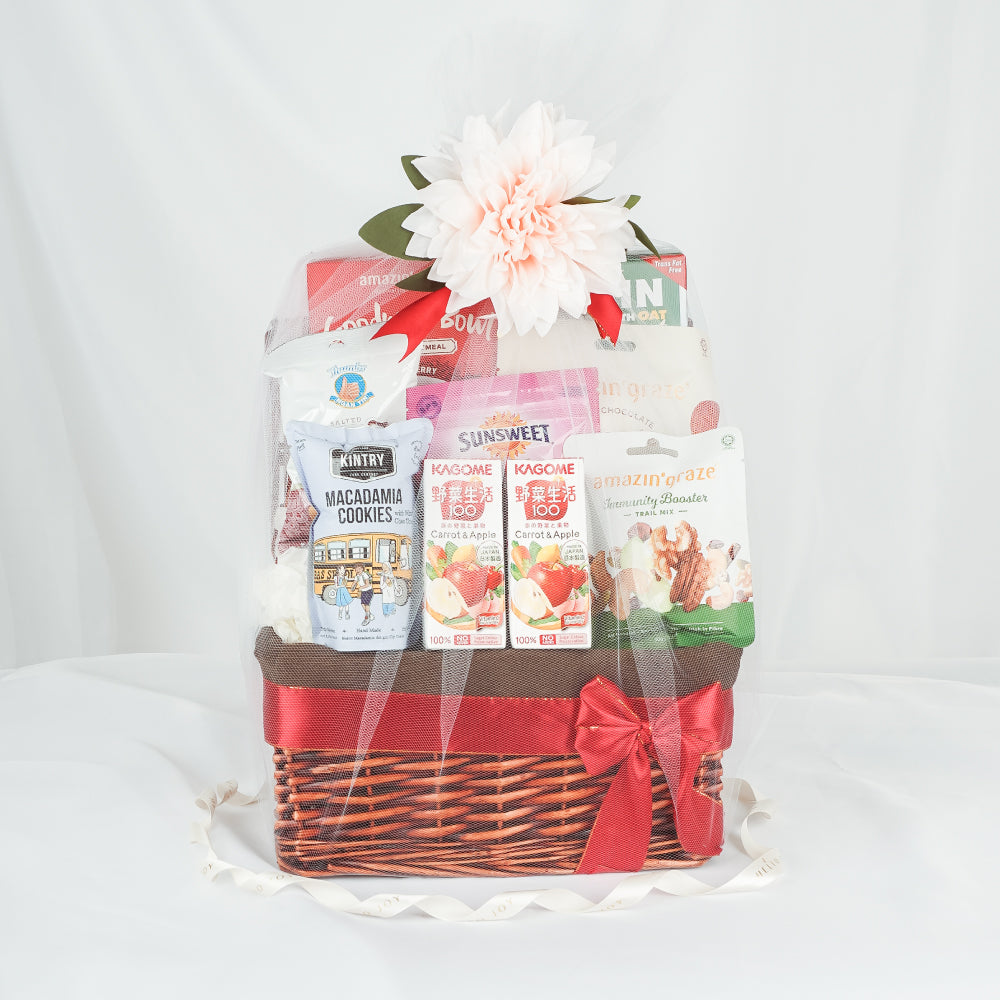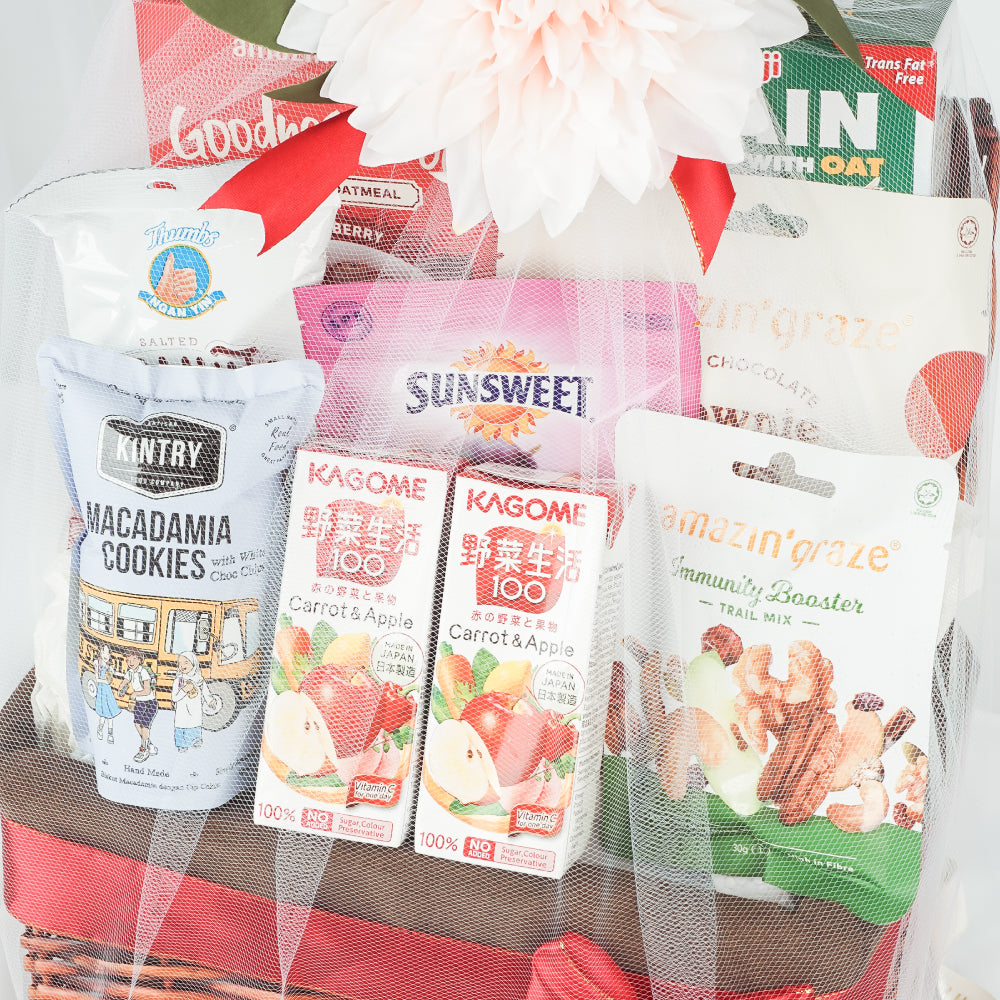 Tiffany's Breakfast Basket
A gift basket that was designed with ideal breakfast treats, named in tribute to the iconic movie "Breakfast at Tiffany's". The perfect gift basket for movie buffs, especially with plenty of delectable treats to snack on whilst catching a flick.

What's in the gift? 

X1 Amazin'graze Goodness Bowl 6x40g
X1 Meiji Plain Crackers
X1 Amazin'graze Dark Chocolate Brownie Chips 30g
X1 Amazin'graze Immunity Boosters Trail Mix 30g
X1 Ngan Yin Pistachio 30g
X1 Kintry Granola 60g
X1 Sunsweet Prunes 100g
X2 Kagome Yasaiseikatsu Juice
X1 Customised Message Card
X1 Reusable Woven Basket with Lid

Note: This gift box does not include props used for the photoshoot. All photos have been edited and filtered; therefore, colour may vary slightly from the actual product. In the event that any one of the products is sold out, we will exchange it with another product that is equally awesome!