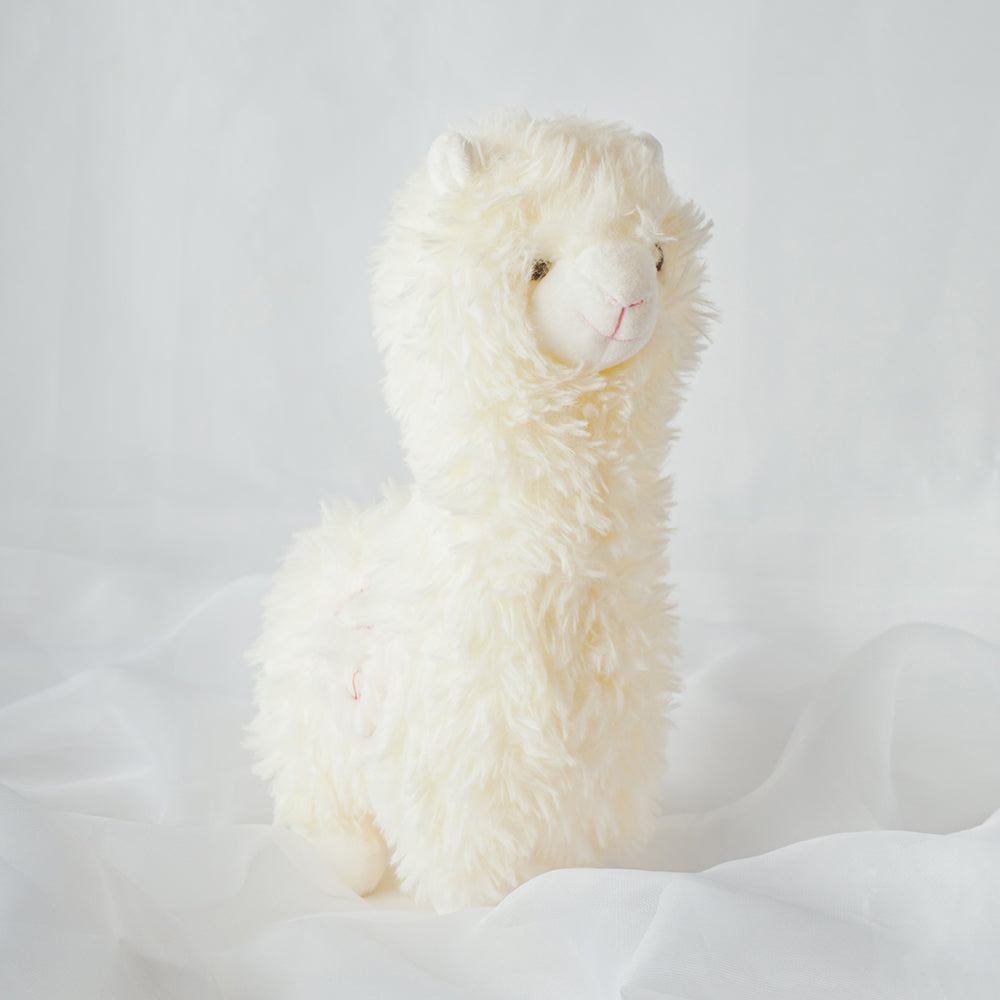 Annie The Travelling Alpaca
Key Traits:
Adventurous, Wanderlust, Curious, Open-minded, Inspirational, Enthusiastic, Positive, Courageous, Quick-Witted
Annie the Travelling Alpaca is an exceptional best friend because of her adventurous spirit and wanderlust. She is always up for exploring new places and experiencing new things, making her the perfect companion for anyone who shares her passion for travel. Annie is curious, open-minded, and has a great sense of adventure, which can help inspire her friends to step outside their comfort zones and explore the world. Her enthusiasm for new experiences is infectious, and her positive attitude can help uplift her friend's spirits. With her unique and cuddly appearance, Annie is the perfect travel buddy to take on adventures near and far. Whether you're planning a weekend getaway or a round-the-world trip, Annie the Travelling Alpaca is the perfect best friend to have by your side.

Annie's Height: 26cm
Complimentary You Are Loved Gift Box

Complimentary Message Card
Note: This gift box does not include props used for the photoshoot. All photos have been edited and filtered; therefore, colour may vary slightly from the actual product. In the event that any one of the products is sold out, we will exchange it with another product that is equally awesome!