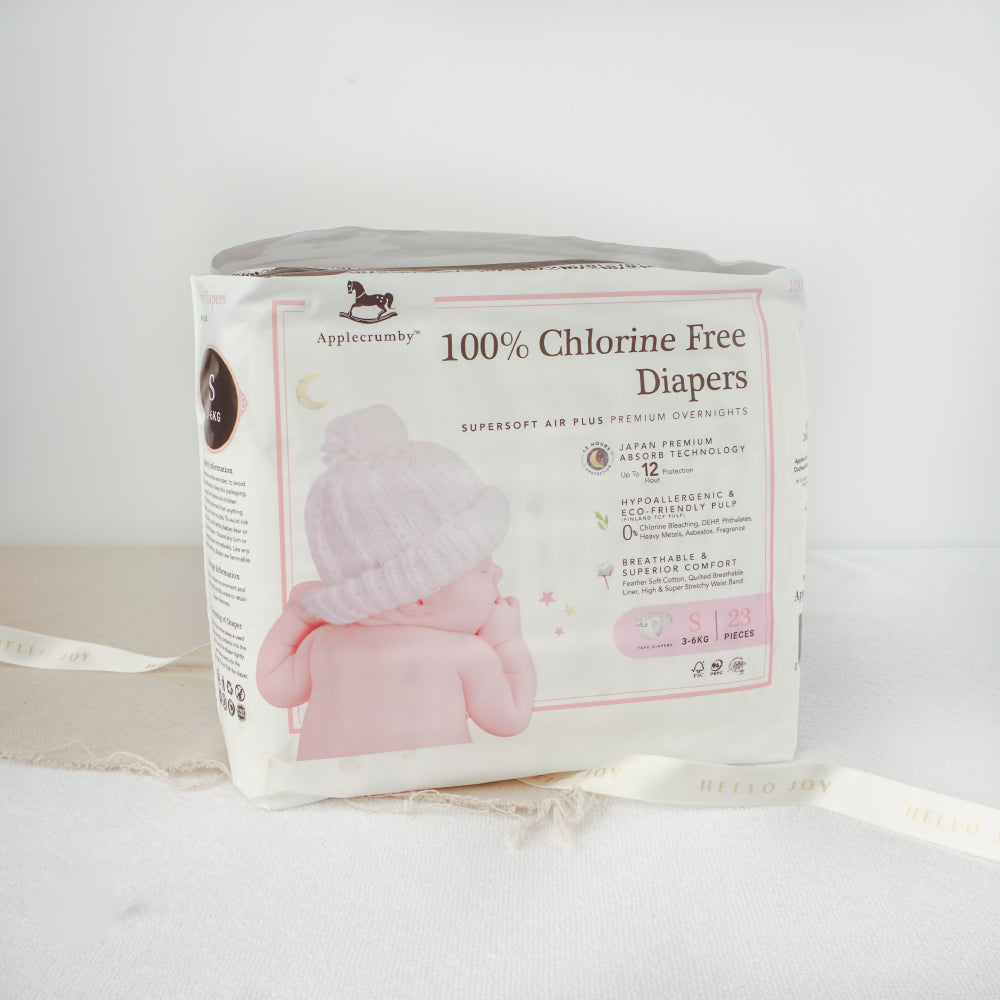 Applecrumby Chlorine Free Premium Baby Tape Diaper – S 23
Why Chlorine Free Diapers?


Many mass market baby diapers are bleached with Elemental Chlorine Gas - resulting in traces of dioxins. Dioxins are harmful to the environment and post many serious health concerns to your baby's development.

Applecrumby diapers are 100% CHLORINE FREE, making it friendly to your baby's bottom and the environment!
Note: This gift box does not include props used for the photoshoot. All photos have been edited and filtered; therefore, colour may vary slightly from the actual product. In the event that any one of the products is sold out, we will exchange it with another product that is equally awesome!