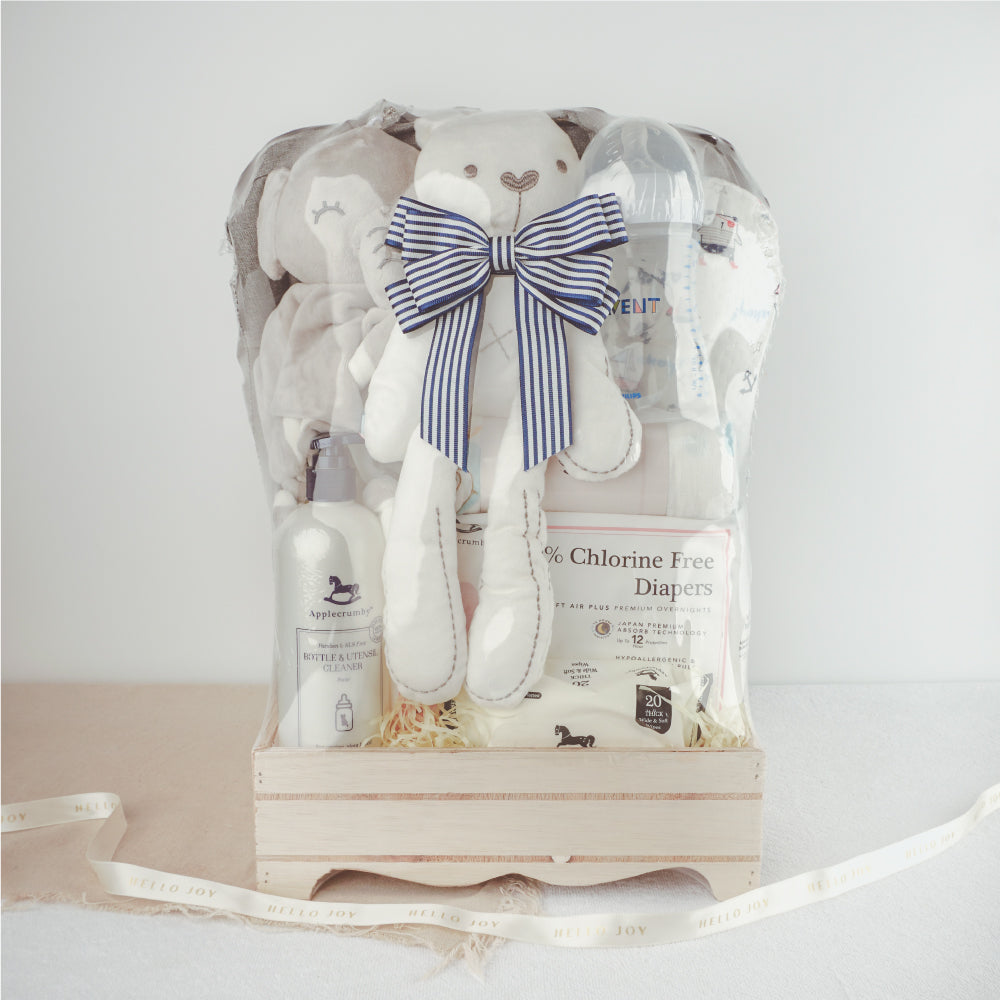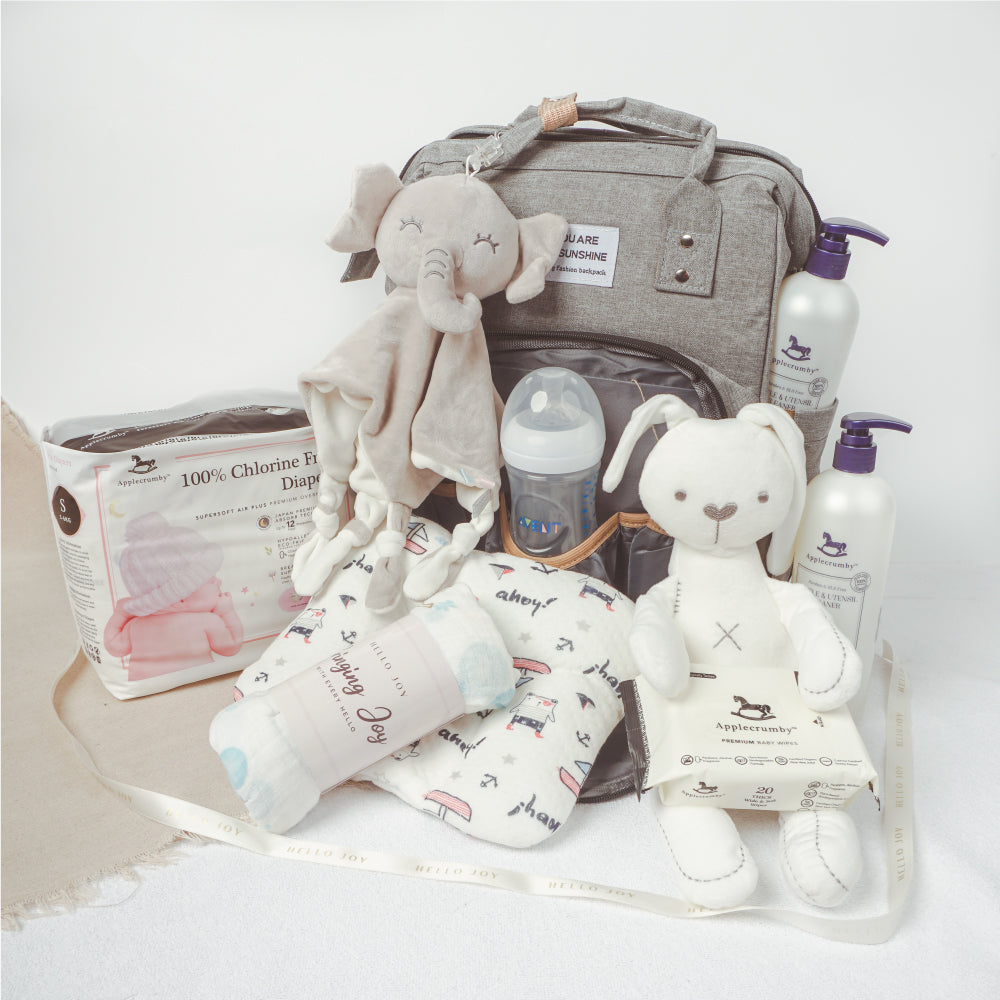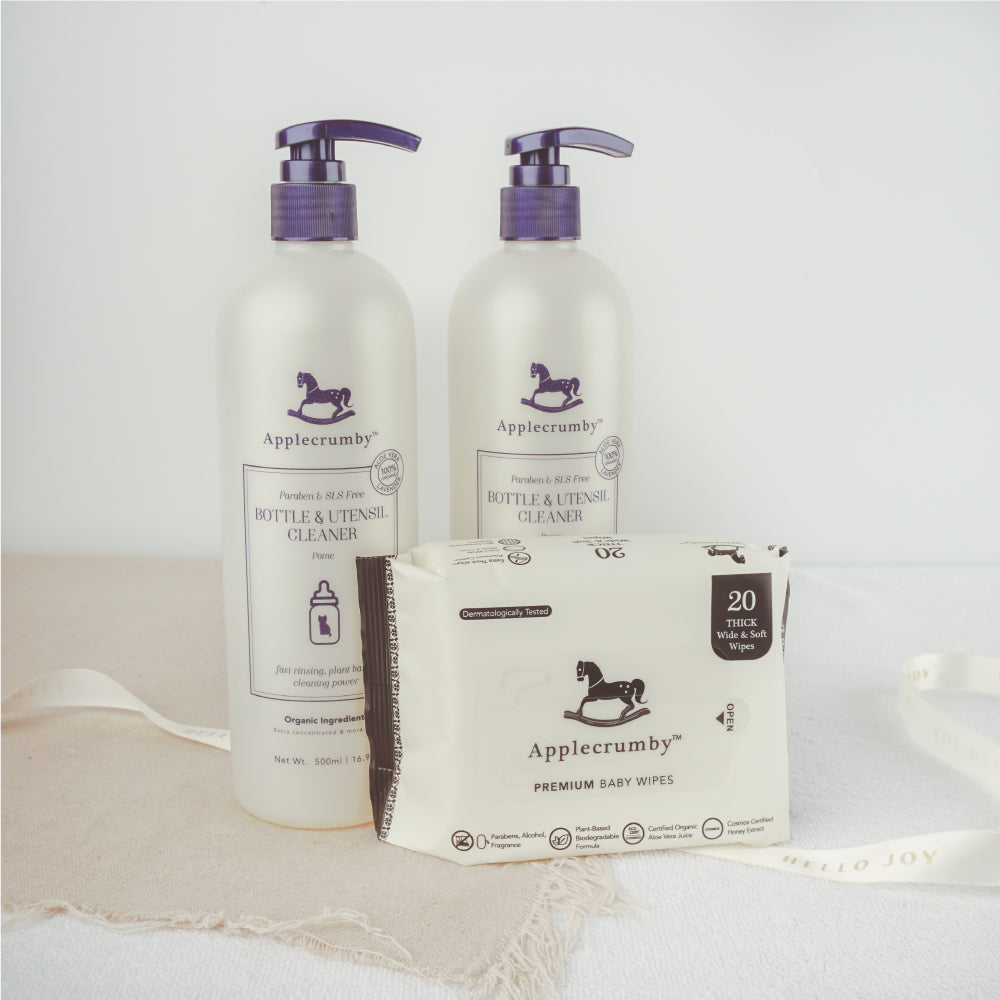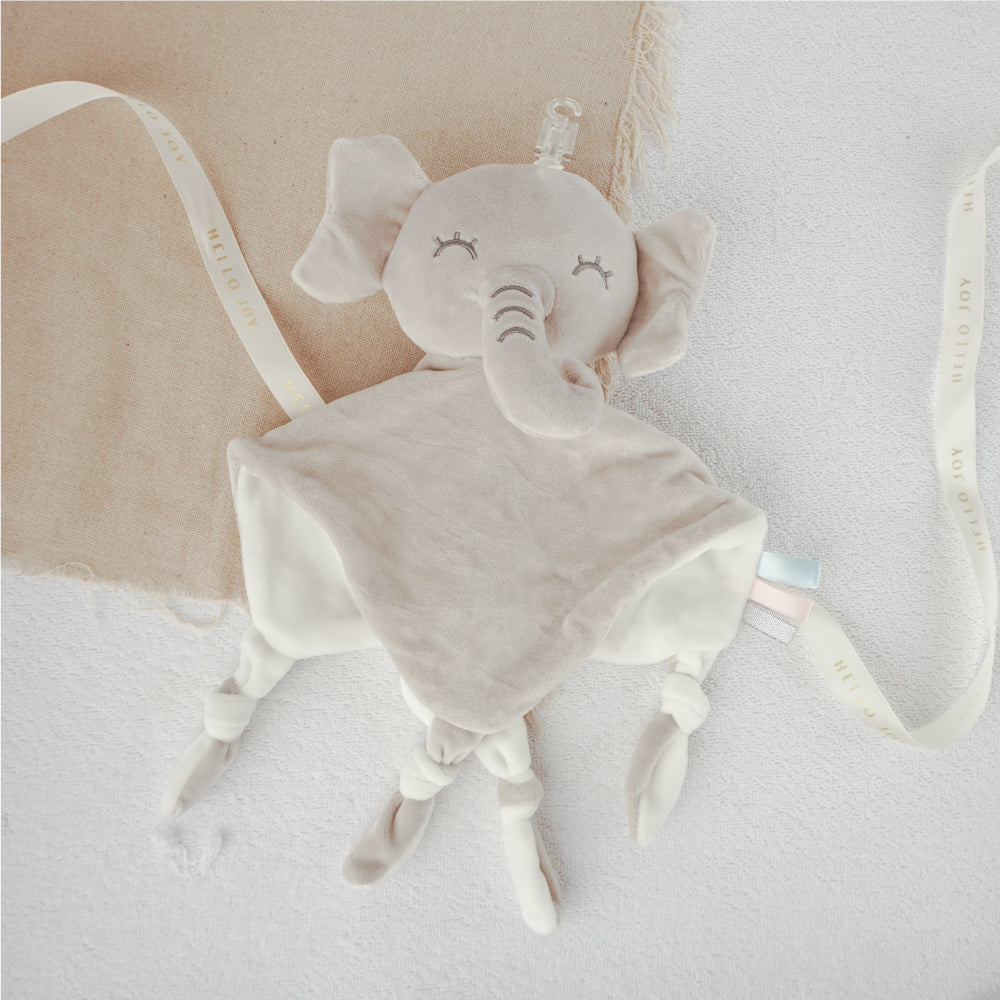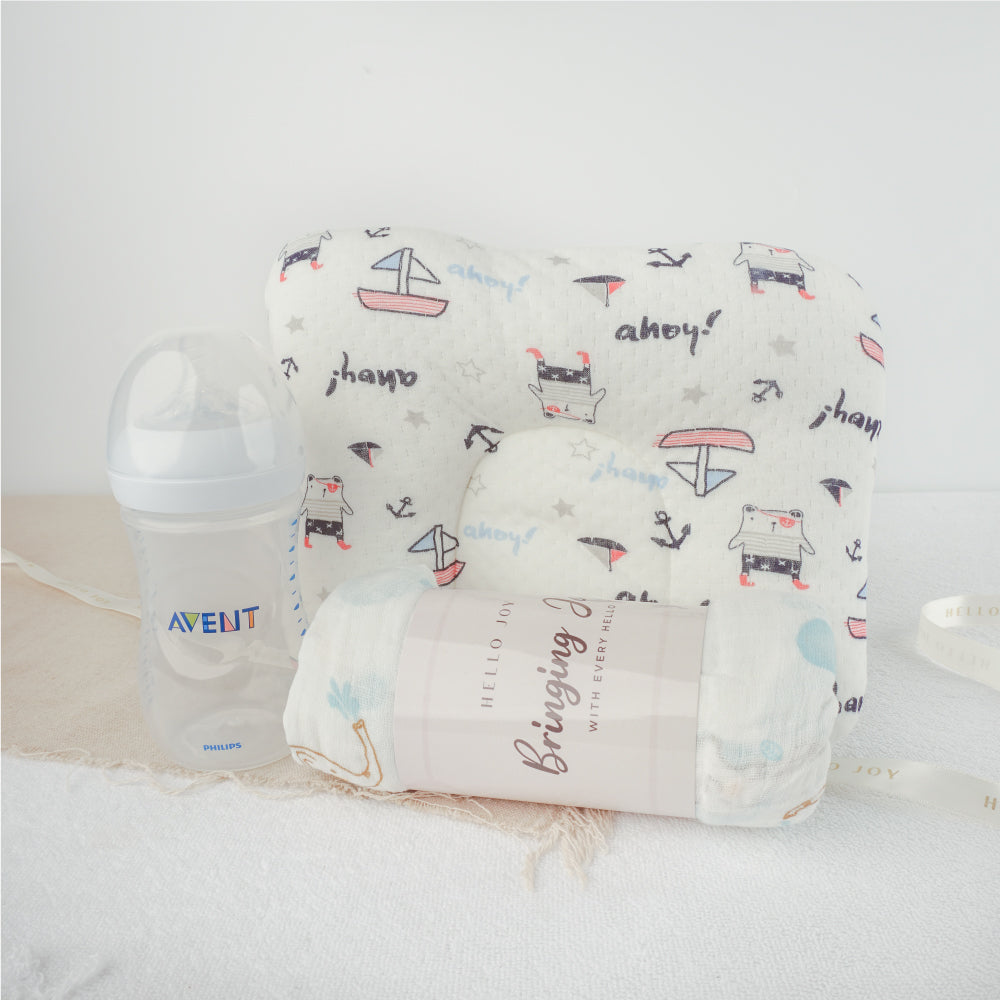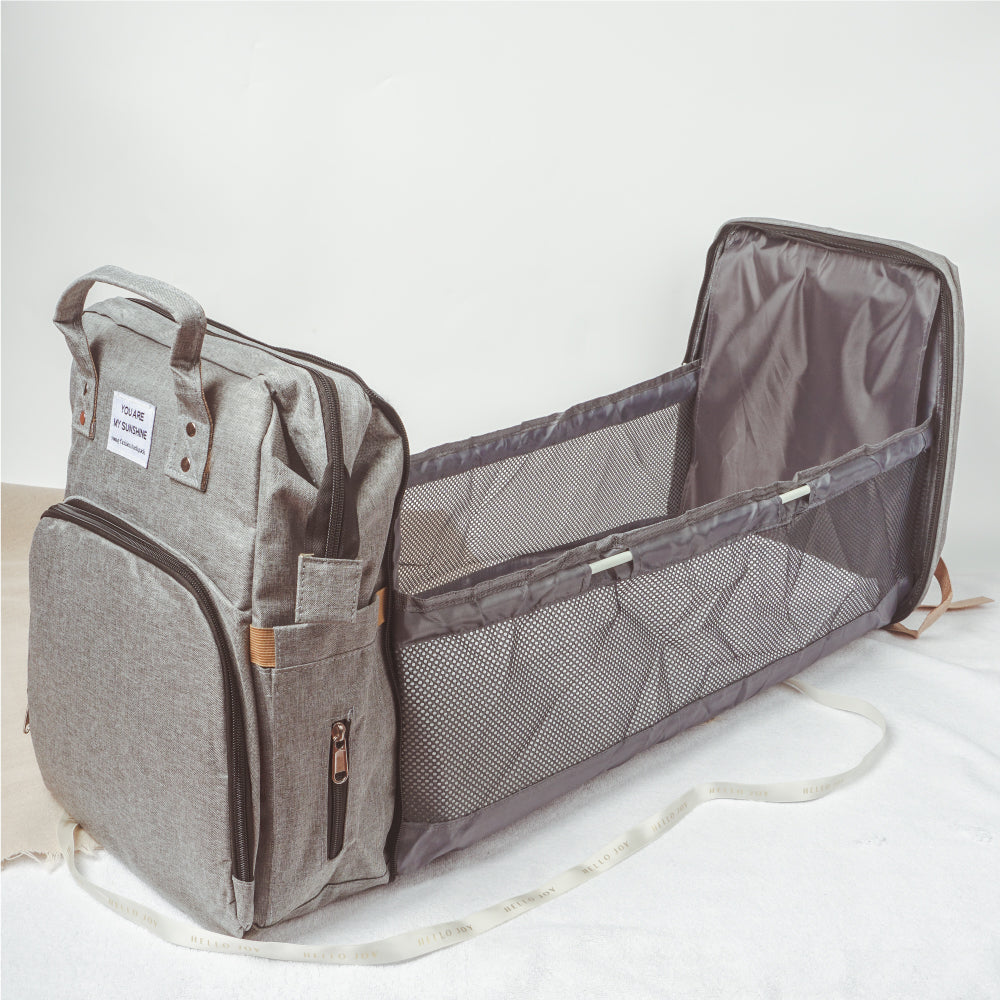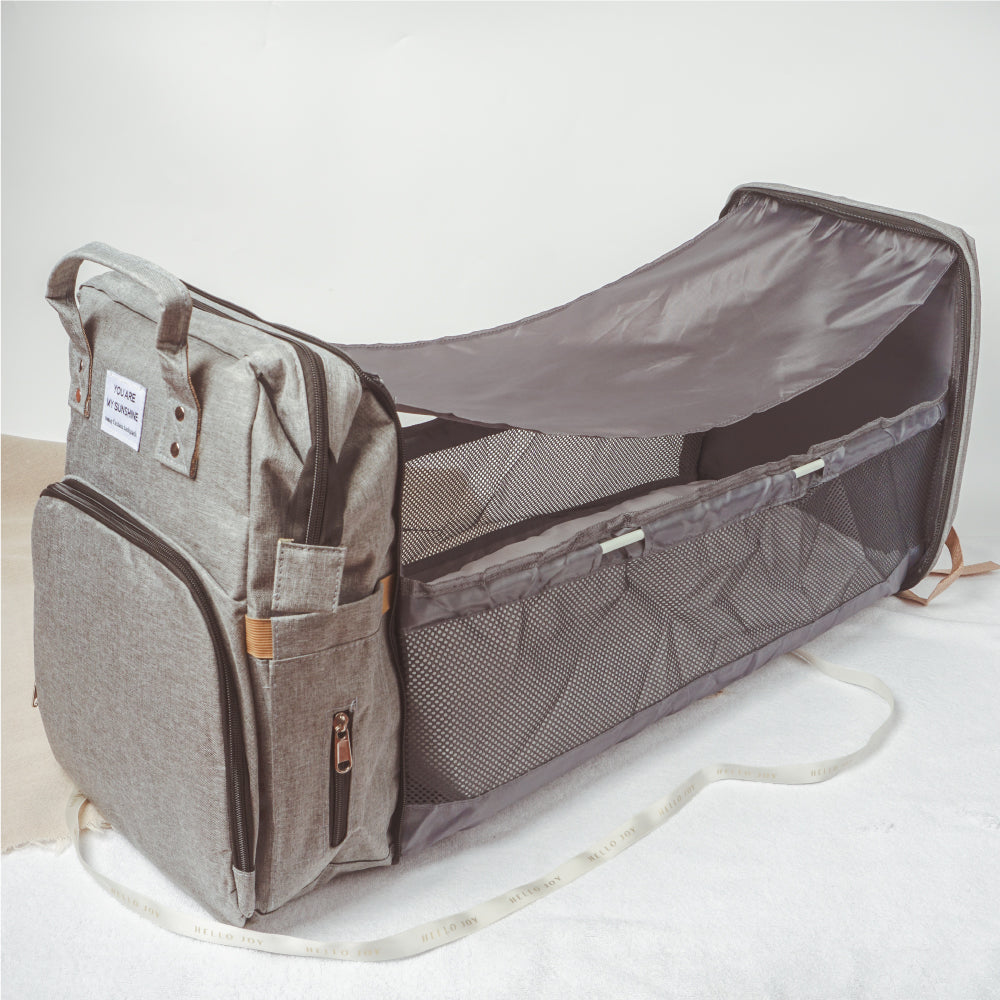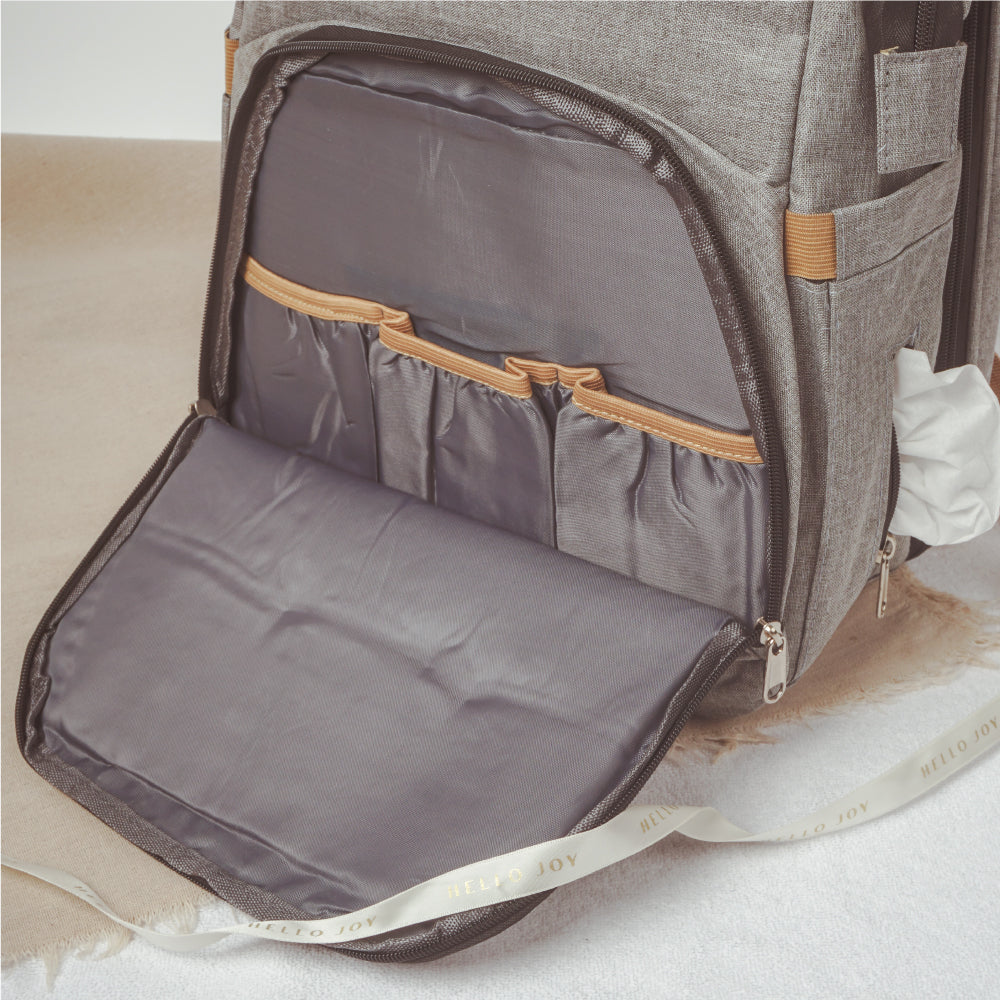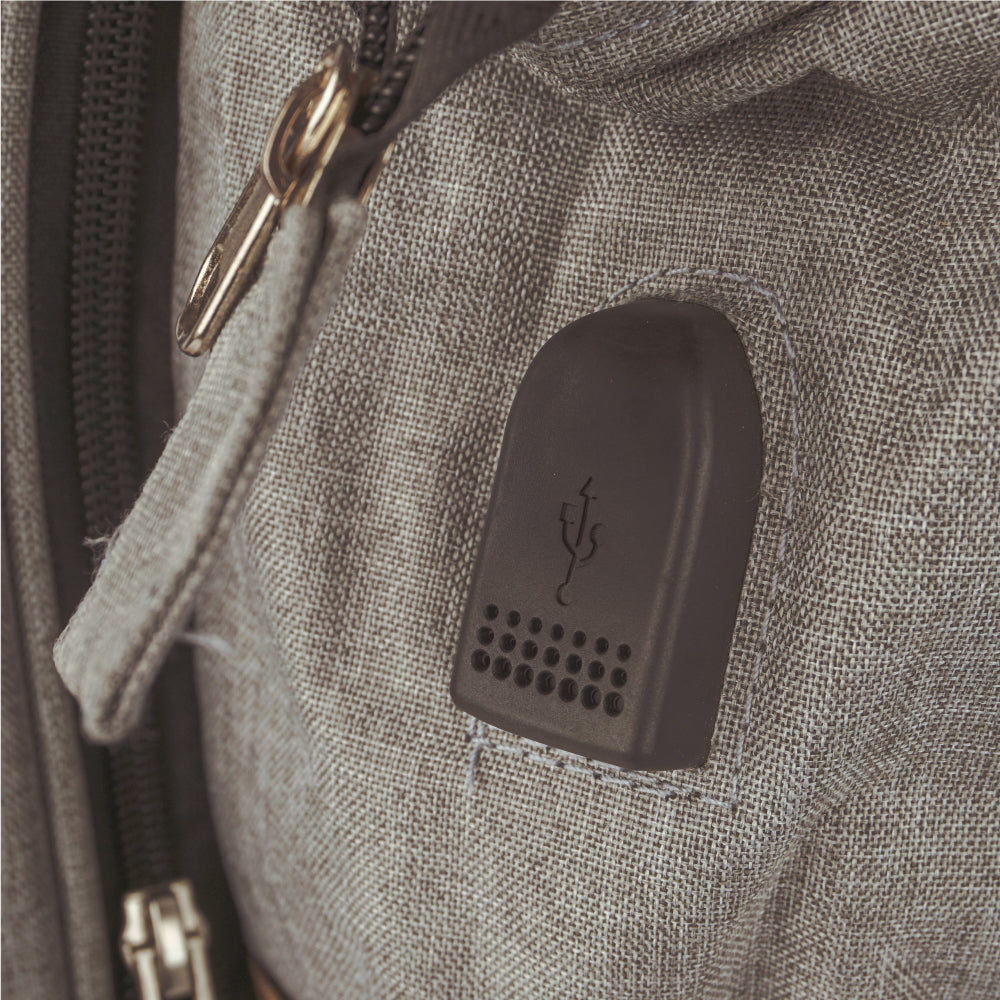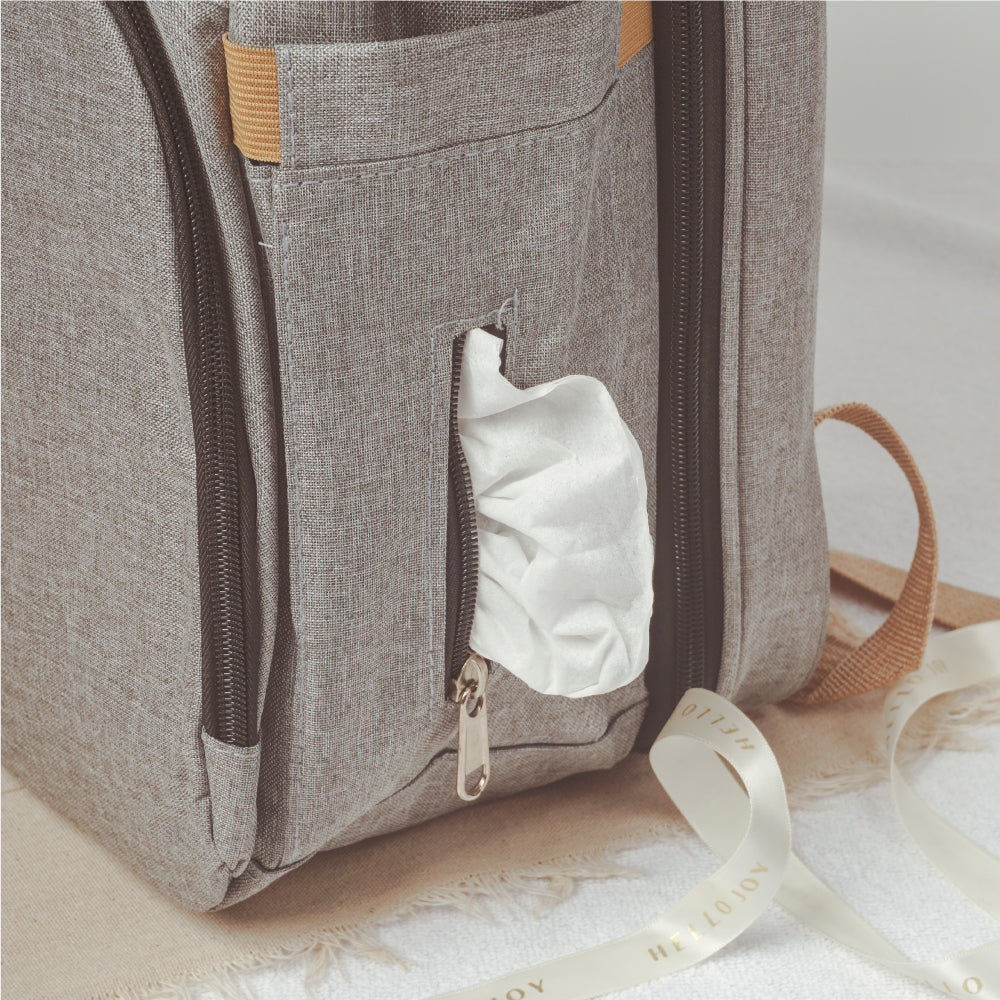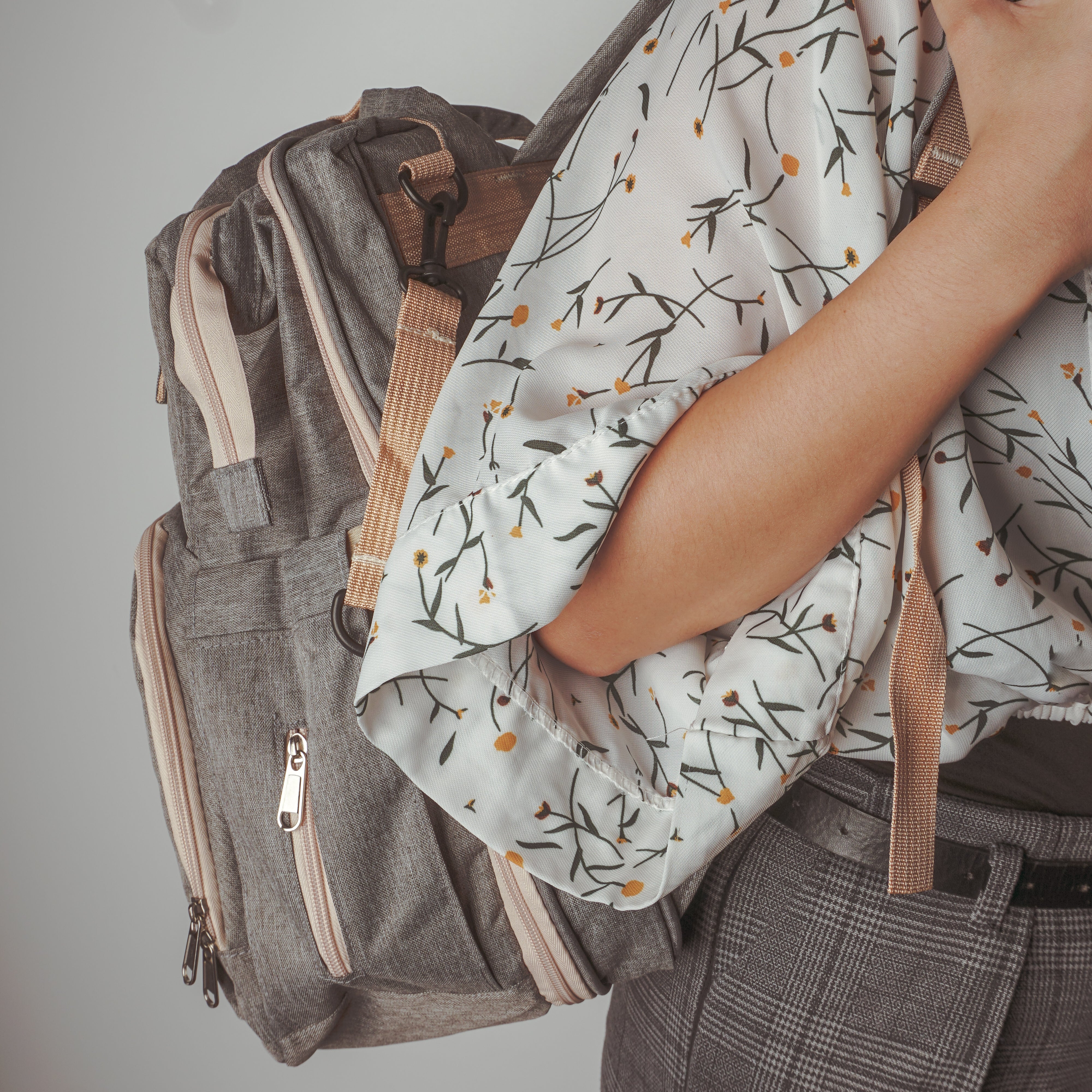 Baby On-The-Go (Backpack)
Every arrival of a bundle of joy should be matched with a gift from Hello Joy!

We've put together this gorgeous gender neutral gift box with the precious little one in mind, curated with items that are both aesthetically beautiful and practically functional!
Rest assured that each item within this gift set has been handpicked for their superb quality assurance that has been approved by moms all over!
What's in the gift?

X1 Reyrey The Rabbit
X1 Applecrumby Chlorine Free Premium Baby Diaper Tape S 23
X1 Applecrumby Wet Wipes 20s
X2 Applecrumby Bottle & Utensil Cleaner 500ml
X1 Baby Blanket with Elephant Toy
X1 Philips Avent Natural Bottle 260ml
X1 Baby Muslin Swaddle with Cartoon
X1 Baby Head Shaping Cotton Pillow
X1 Customised Message Card
X1 Mummy Multipurpose Backpack
Note: This gift box does not include props used for the photoshoot. All photos have been edited and filtered; therefore, colour may vary slightly from the actual product. In the event that any one of the products is sold out, we will exchange it with another product that is equally awesome!