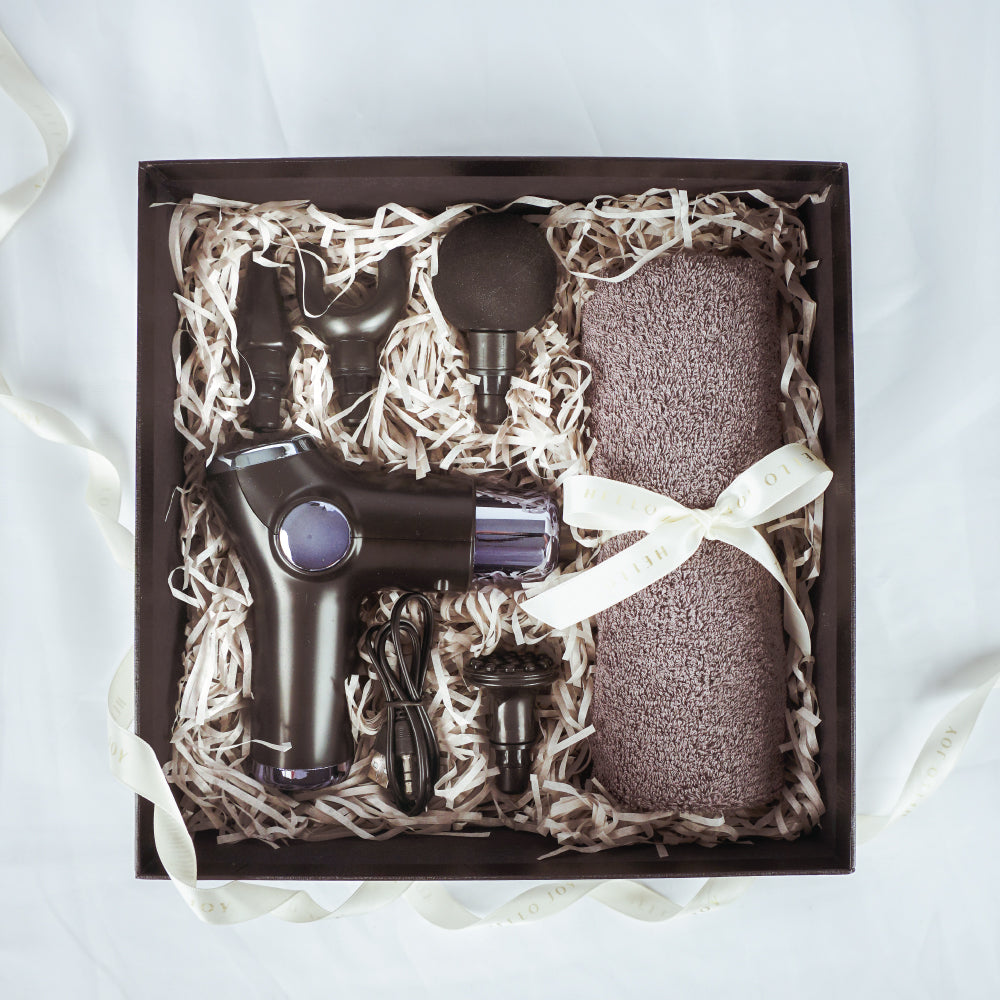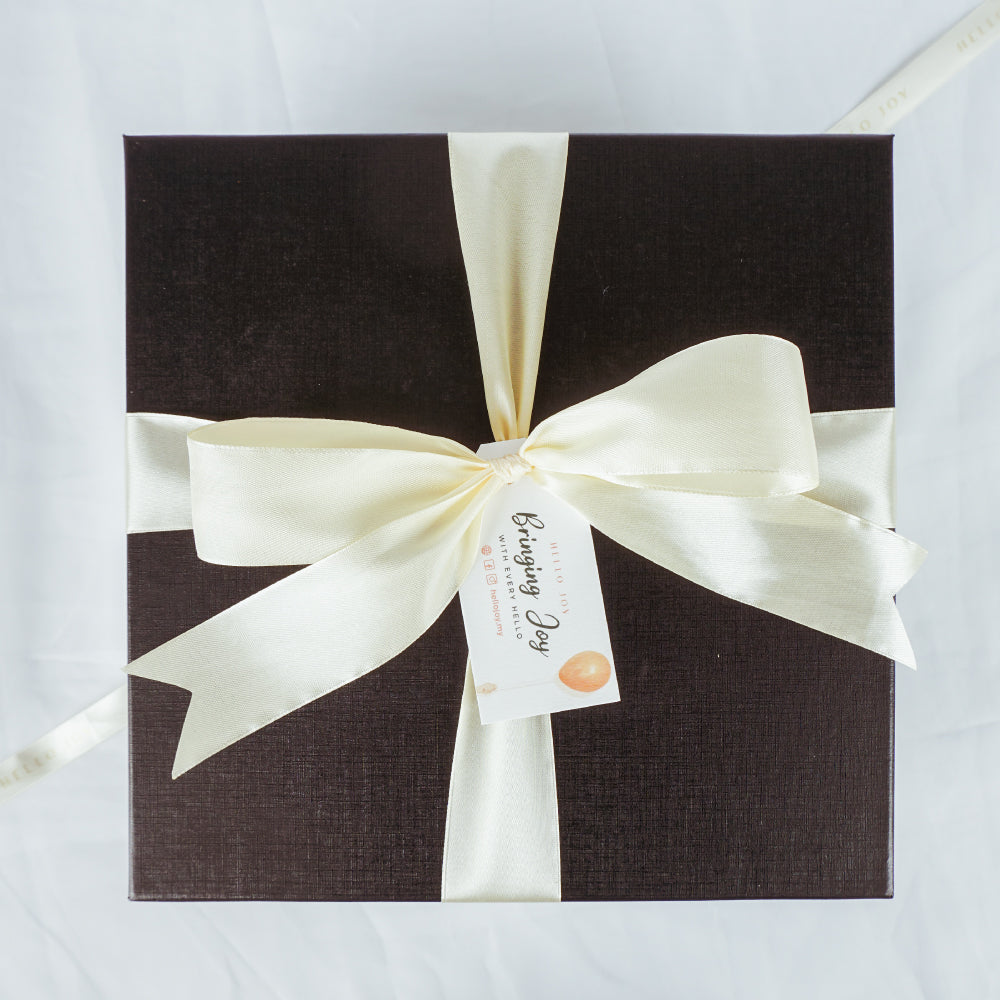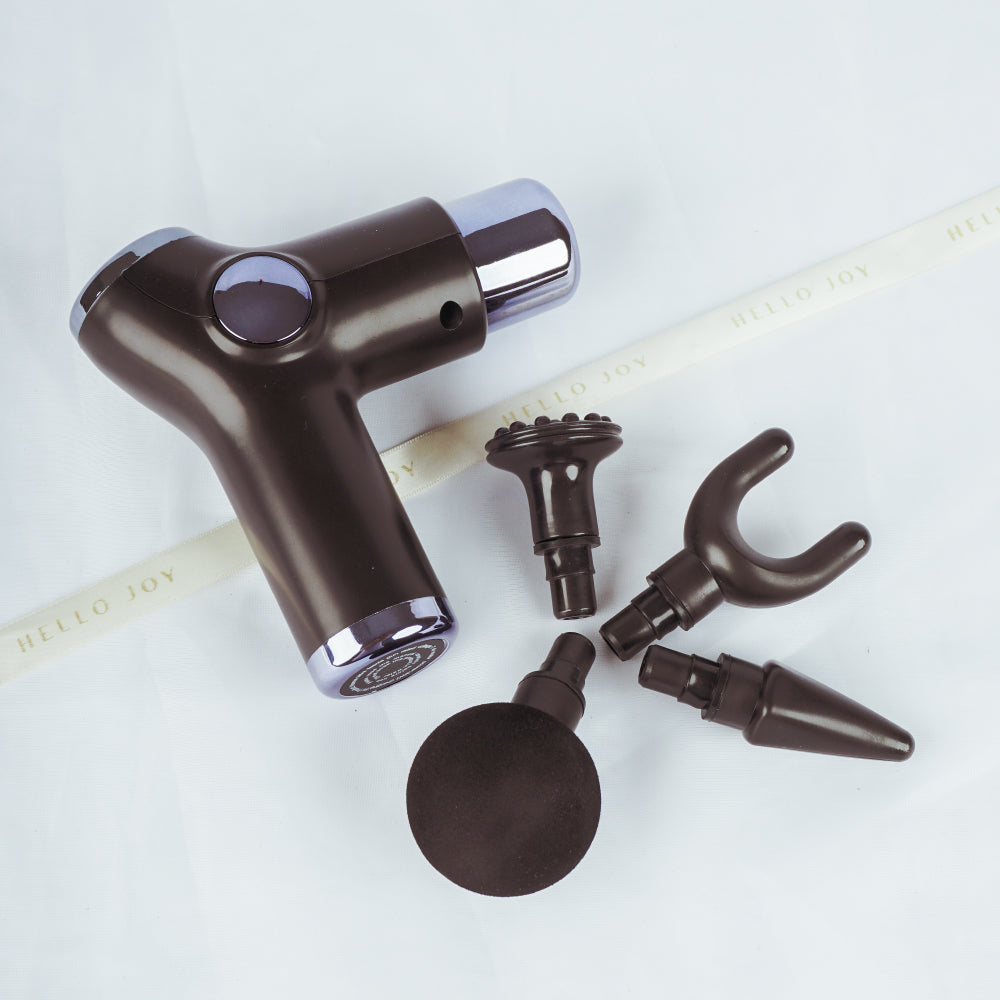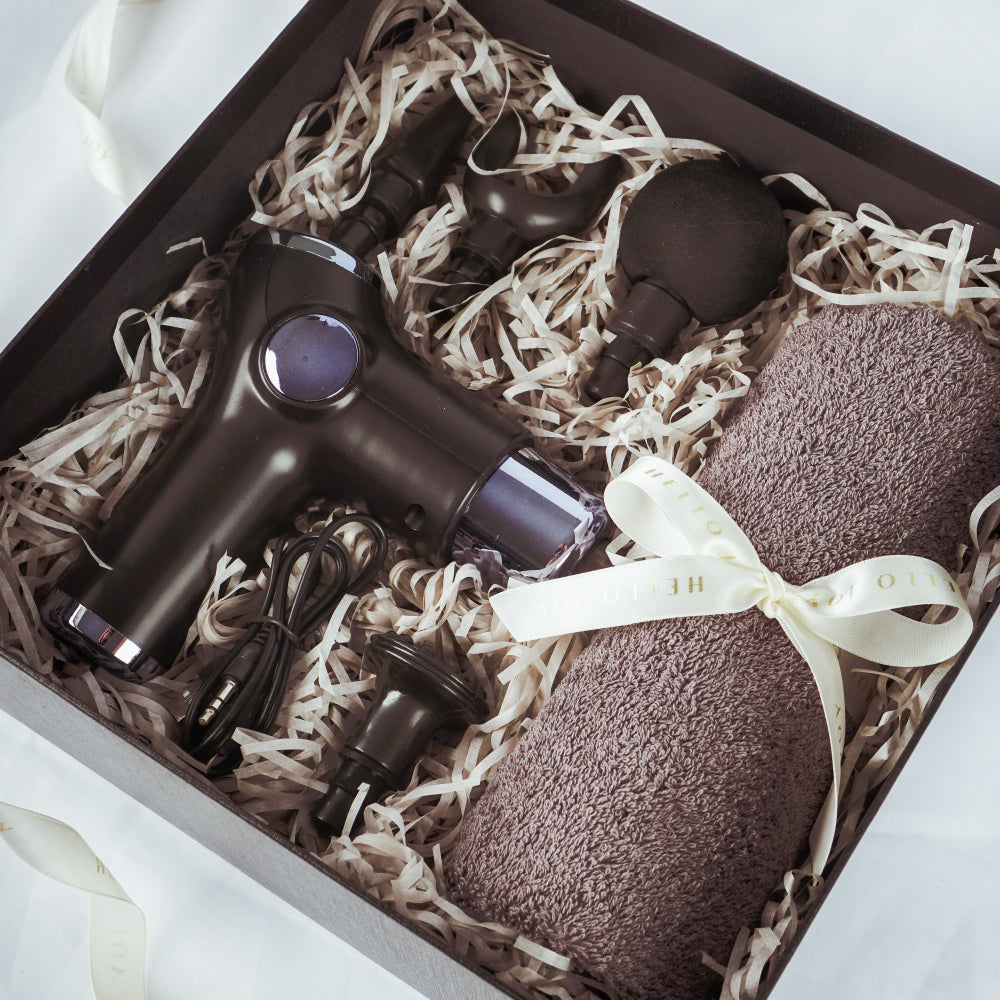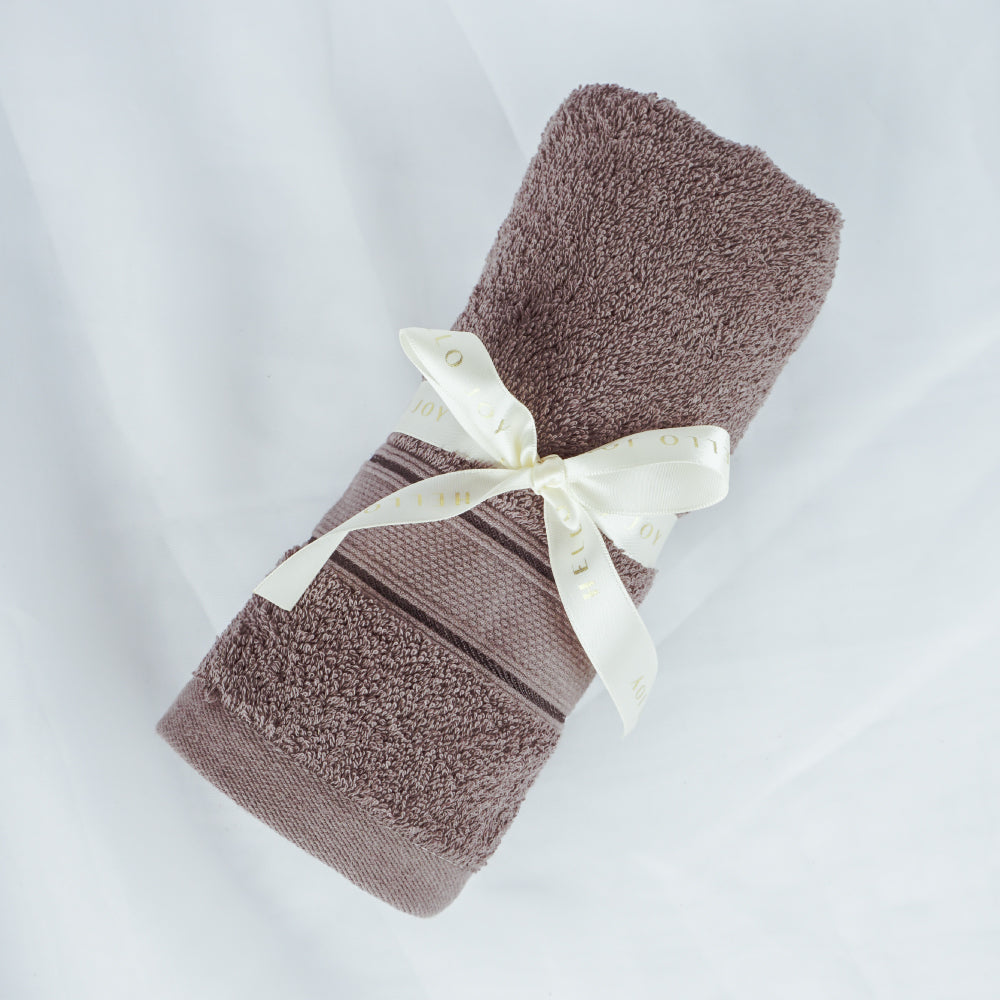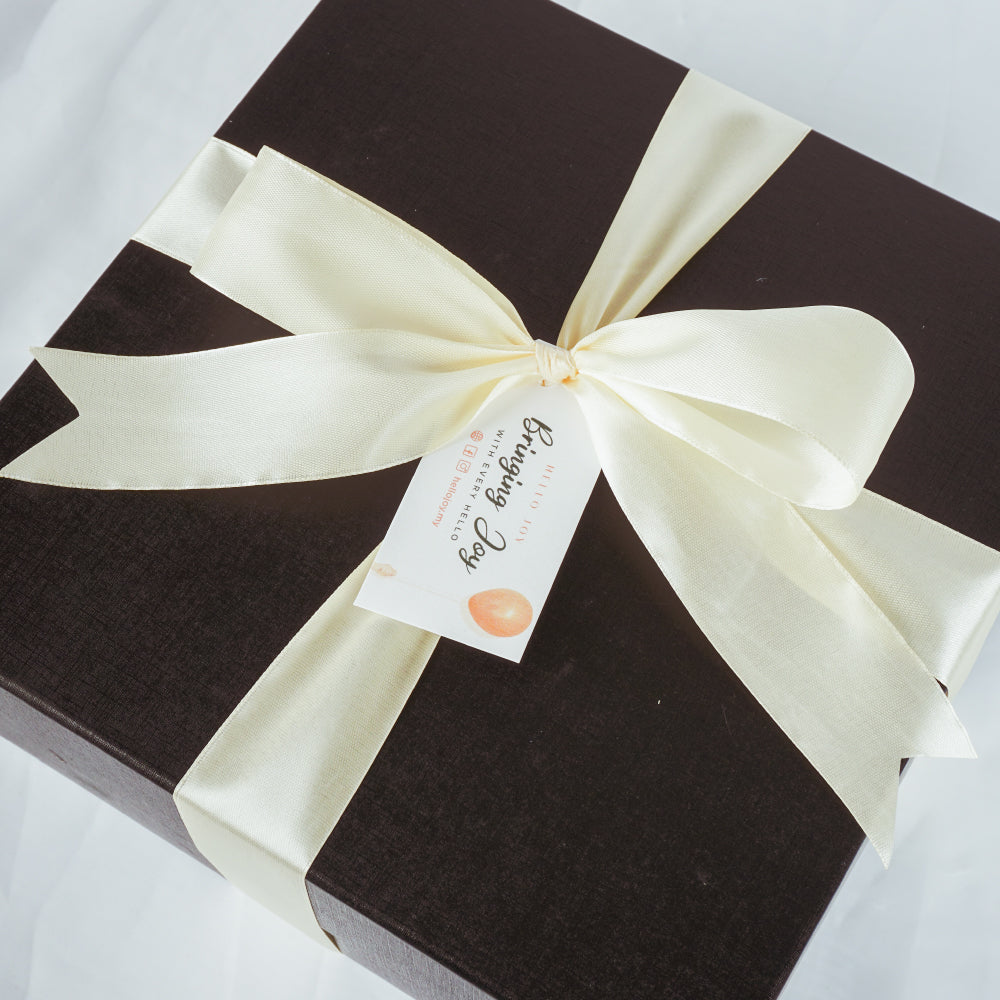 Body Recovery (Customisable)
Bid farewell to muscle aches and sores with our Body Recovery gift set, designed for those who push themselves (and their bodies) to better achievements.

Get our portable and lightweight muscle massage gun that's paired with a face towel that comes with an option for personalised name embroidery for that special person, today!
What's in the gift? 

X1 Rechargeable Mini Massage Gun with 32-Speed Adjustments and 4 Exchangeable Massage Heads 

• Spherical Head – for small & large muscle groups 
• Flat Head – for all body parts
• U-Head – for neck & spine
• Bullet Head – for deep tissue & trigger points

X1 Jean Perry Gym/Hand Towel 13″ x 31″ with Free Name Embroidery (Grey/Blue)
X1 Customised Message Card
X1 Top & Bottom Black Gift Box with Ribbon Ties

Note: This gift box does not include props used for the photoshoot. All photos have been edited and filtered; therefore, colour may vary slightly from the actual product. In the event that any one of the products is sold out, we will exchange it with another product that is equally awesome!