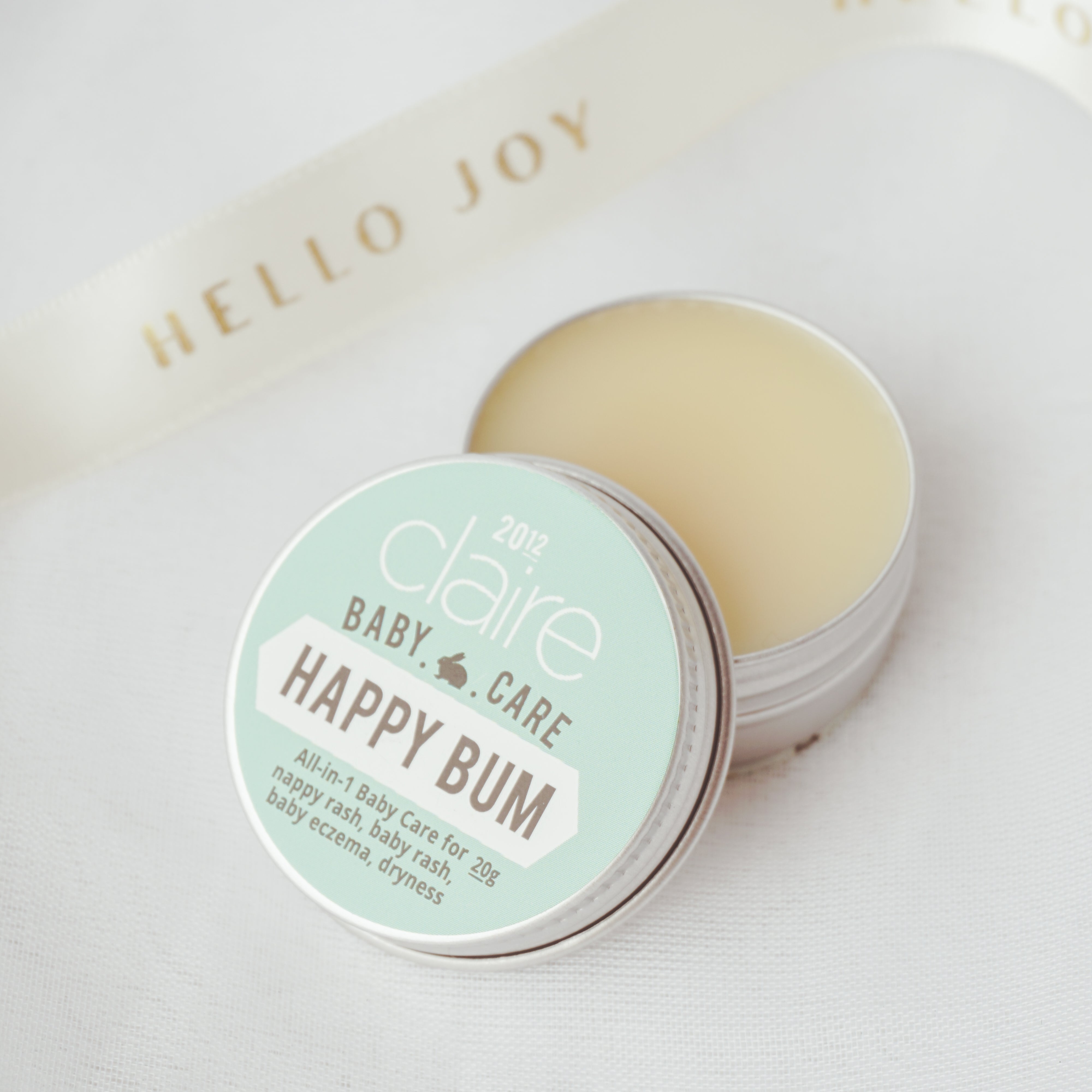 Claire Organics - Happy Bum Baby Care Balm
This Happy Bum Baby Care Balm is a great 2-in-1 for preventing and soothing baby's sensitive skin conditions. It creates a protective barrier between baby's skin and the contents of the diaper, preventing irritation and discomfort. The trio of JOJOBA OIL, Virgin Coconut Oil and SHEA BUTTER moisturise while CALENDULA INFUSED OIL protects and soothes baby's dry or sensitive skin.

HOW TO USE
Apply a tiny amount to baby's nappy area each time he or she has a clean nappy. Remember new babies have tiny bottoms and require the tiniest amounts.

Ingredients: Refined Shea Butter, Calendula Infused Organic Extra Virgin Olive Oil, Organic Extra Virgin Coconut Oil, Golden Jojoba Oil, Vitamin E Oil, Beeswax, Essential Oil blend and love
Note: This gift box does not include props used for the photoshoot. All photos have been edited and filtered; therefore, colour may vary slightly from the actual product. In the event that any one of the products is sold out, we will exchange it with another product that is equally awesome!