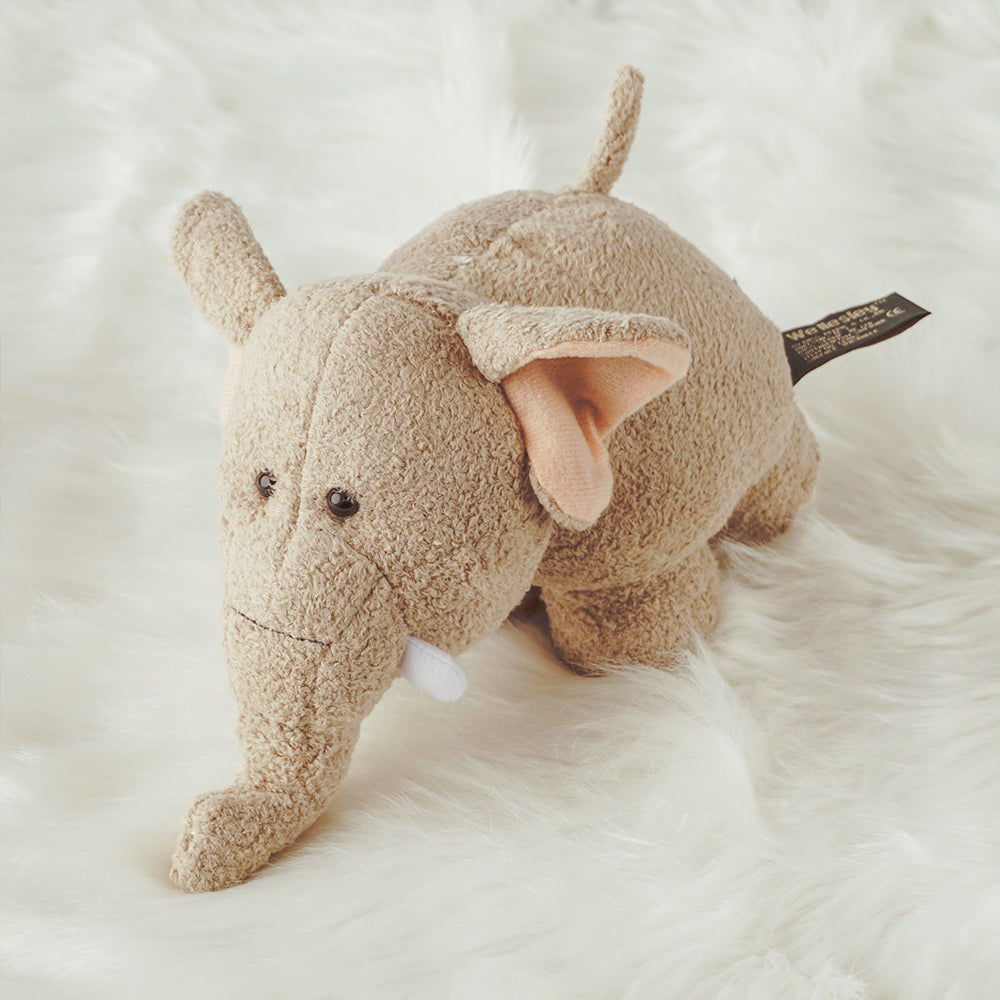 Elly The Peaceful Elephant
Key Traits:
 Forgiving, Peace-loving, Calm, Gentle, Patient, Wise,  Compassionate, Kind, Understanding
Elly the Peaceful Elephant is an incredible best friend because of her calm and composed nature. She has a gentle and nurturing presence that can help soothe and comfort her friends during difficult times. Elly is patient, empathetic, and has a great sense of compassion, which enables her to understand her friend's needs and emotions better. Her peaceful and serene demeanor makes her a fantastic listener, and her wise words can provide valuable insights and perspectives to her friends. With her large and cuddly appearance, Elly is the perfect companion to wrap your arms around and feel secure and protected. Whether you're feeling anxious, stressed, or just in need of a peaceful presence in your life, Elly the Peaceful Elephant is the perfect best friend to have by your side.
Elly's Height: 18cm
Complimentary You Are Loved Gift Box

Complimentary Message Card
Note: This gift box does not include props used for the photoshoot. All photos have been edited and filtered; therefore, colour may vary slightly from the actual product. In the event that any one of the products is sold out, we will exchange it with another product that is equally awesome!