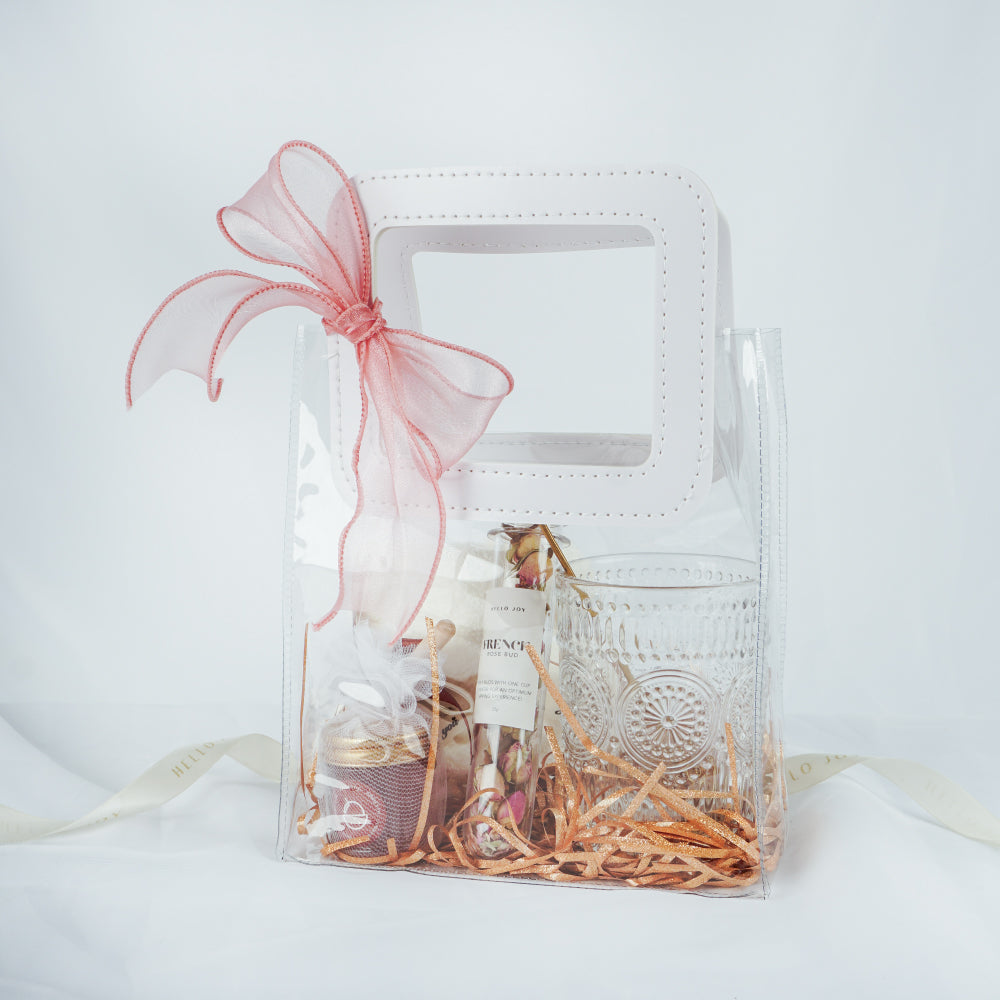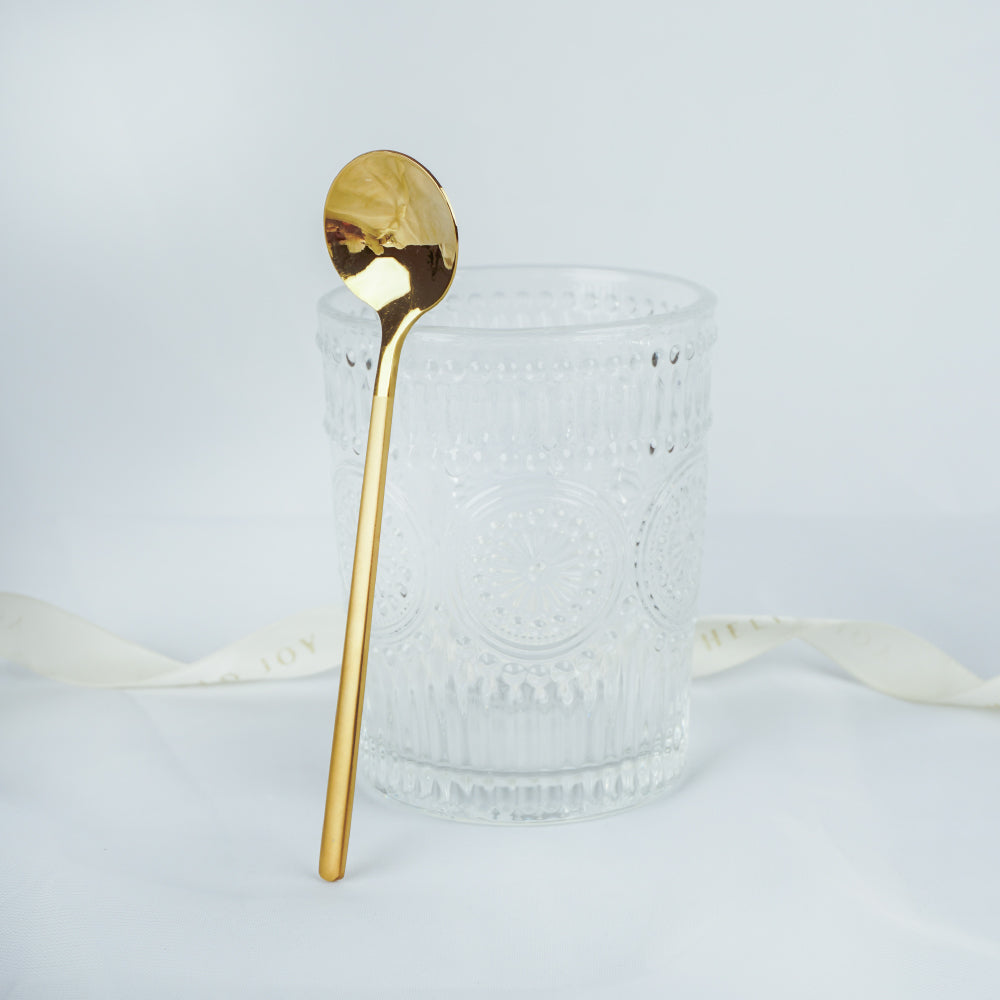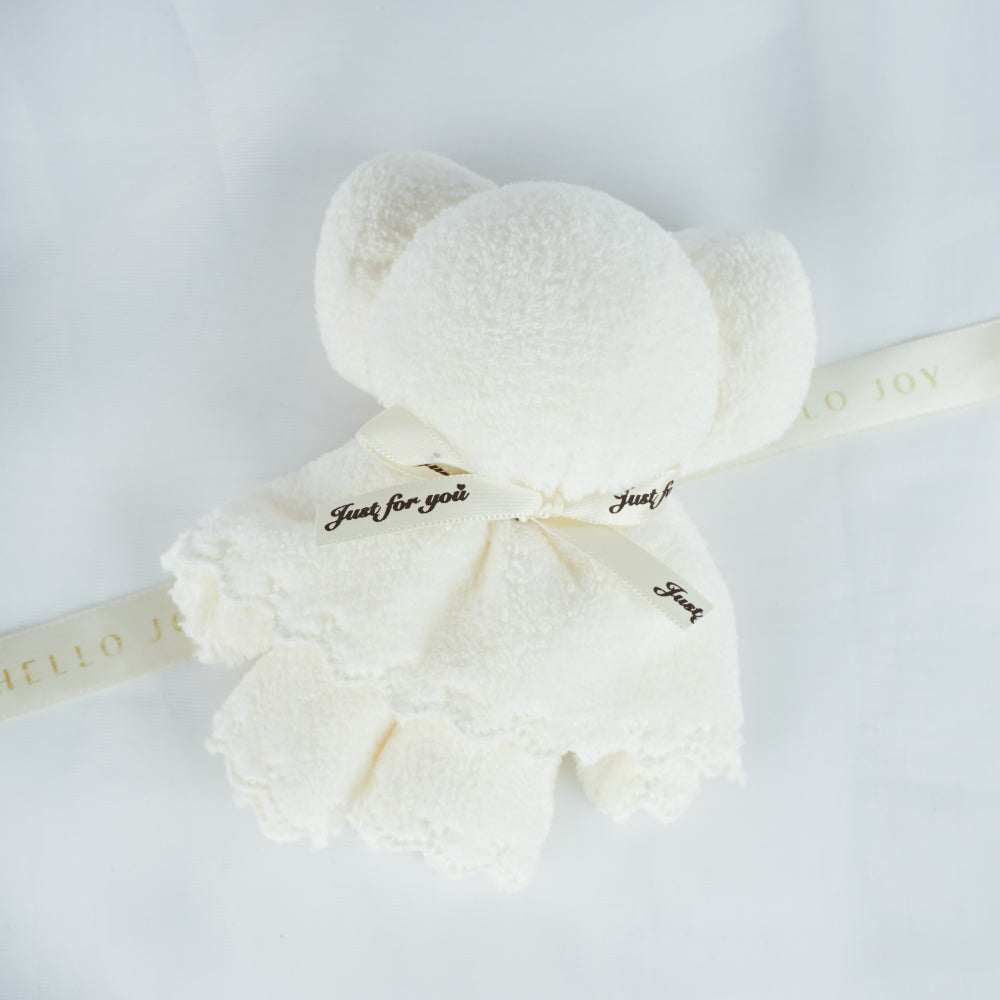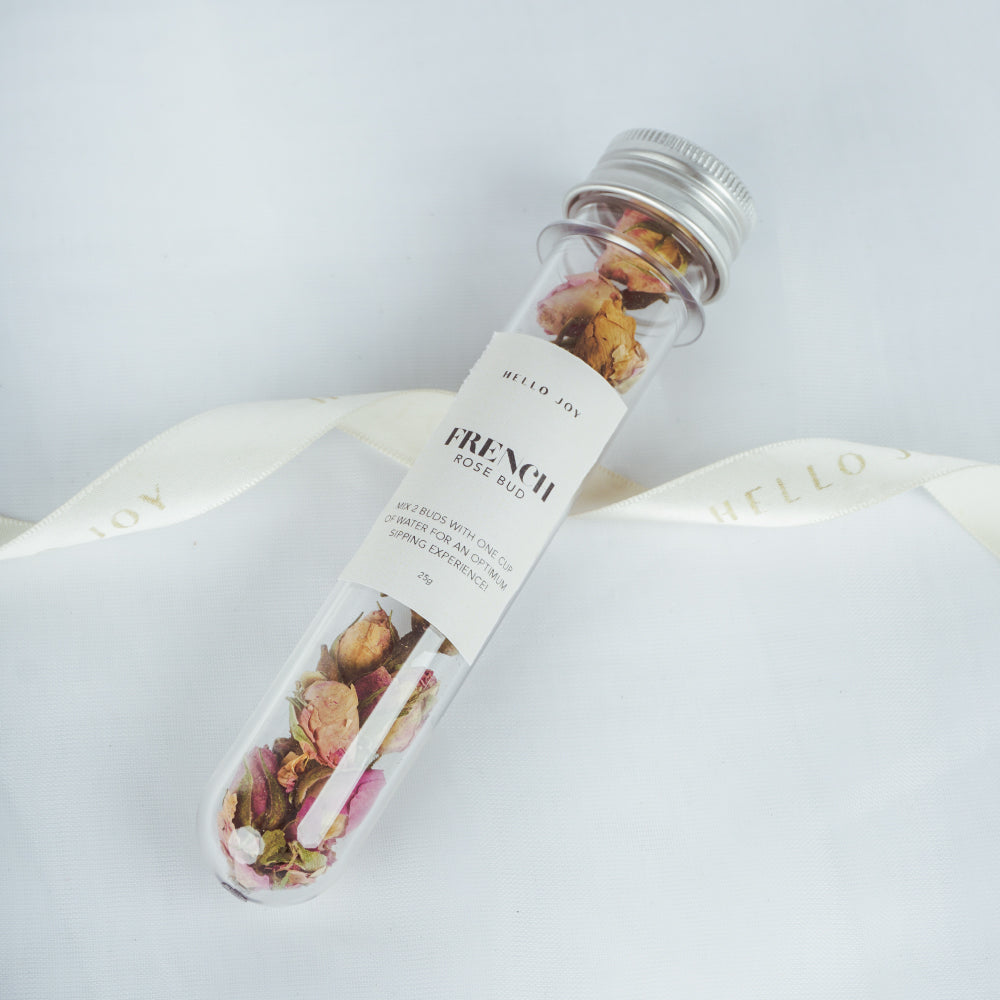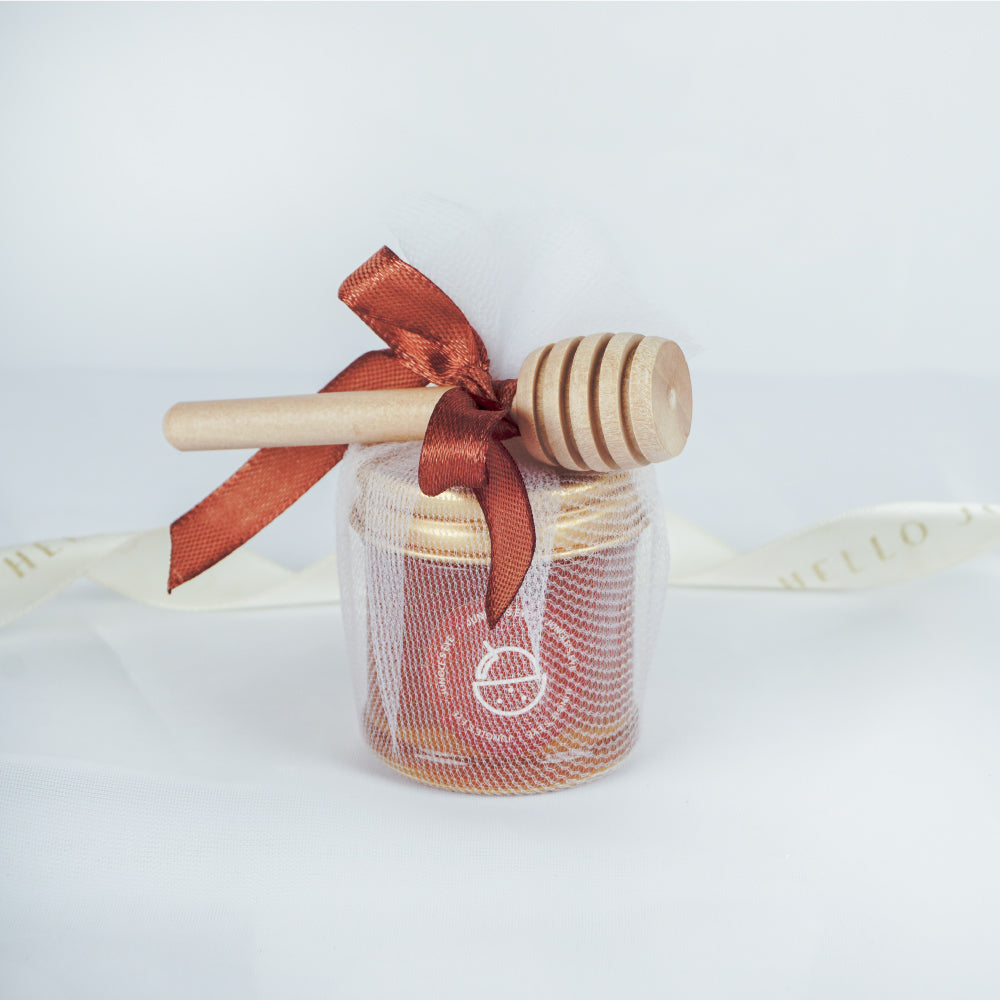 Honey Flower Tea Door Gift Set
Imagine strolling in the streets of Paris right as the sunsets, that's what we had in mind when putting this gift set together.

What's in the gift? 
X1 Victorian-inspired Glass
X1 Gold Teaspoon
X1 Cream Teddy Towel
X1 Rose Bud Tea In Test Tube (Customisation Available)
X1 Hello Joy Honey Jar
X1 Wooden Honey Dipper
X1 Customised Message Card
X1 Transparent Mini Tote Bag With Ribbon Ties
Note: This gift box does not include props used for the photoshoot. All photos have been edited and filtered; therefore, colour may vary slightly from the actual product. In the event that any one of the products is sold out, we will exchange it with another product that is equally awesome!