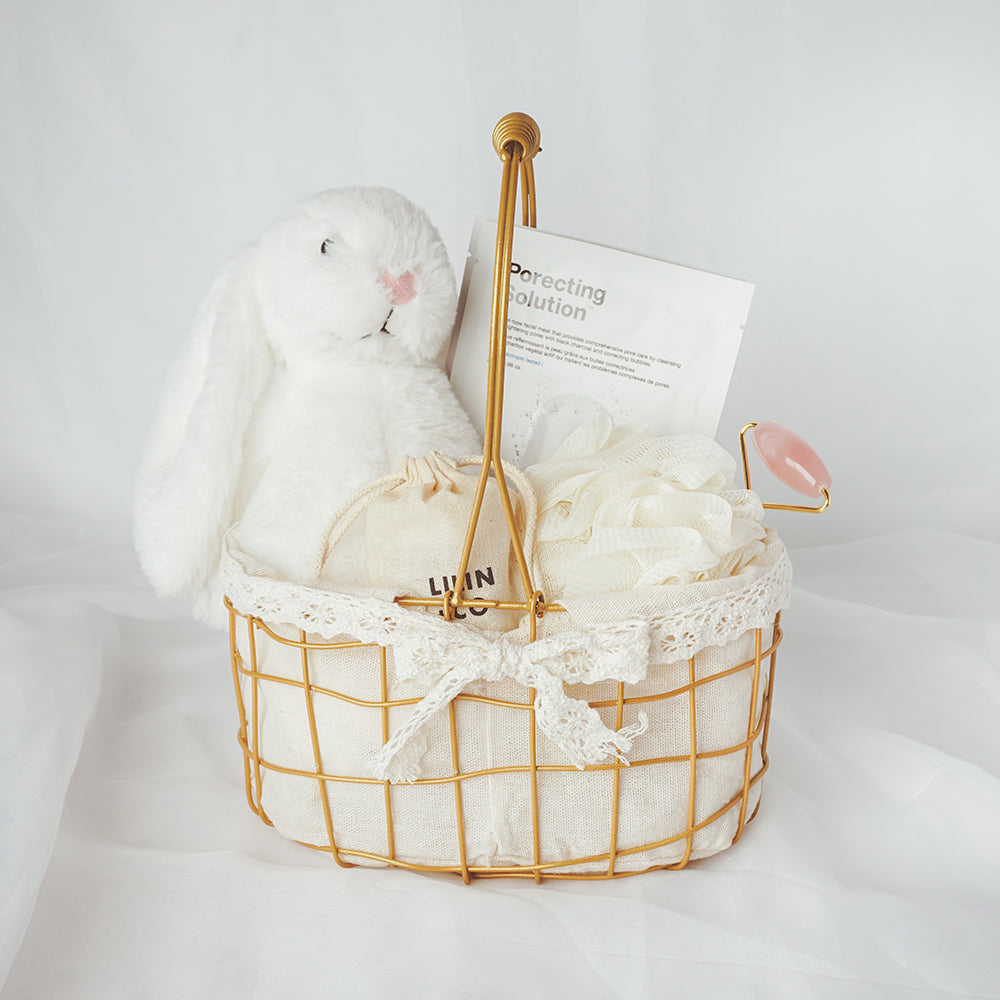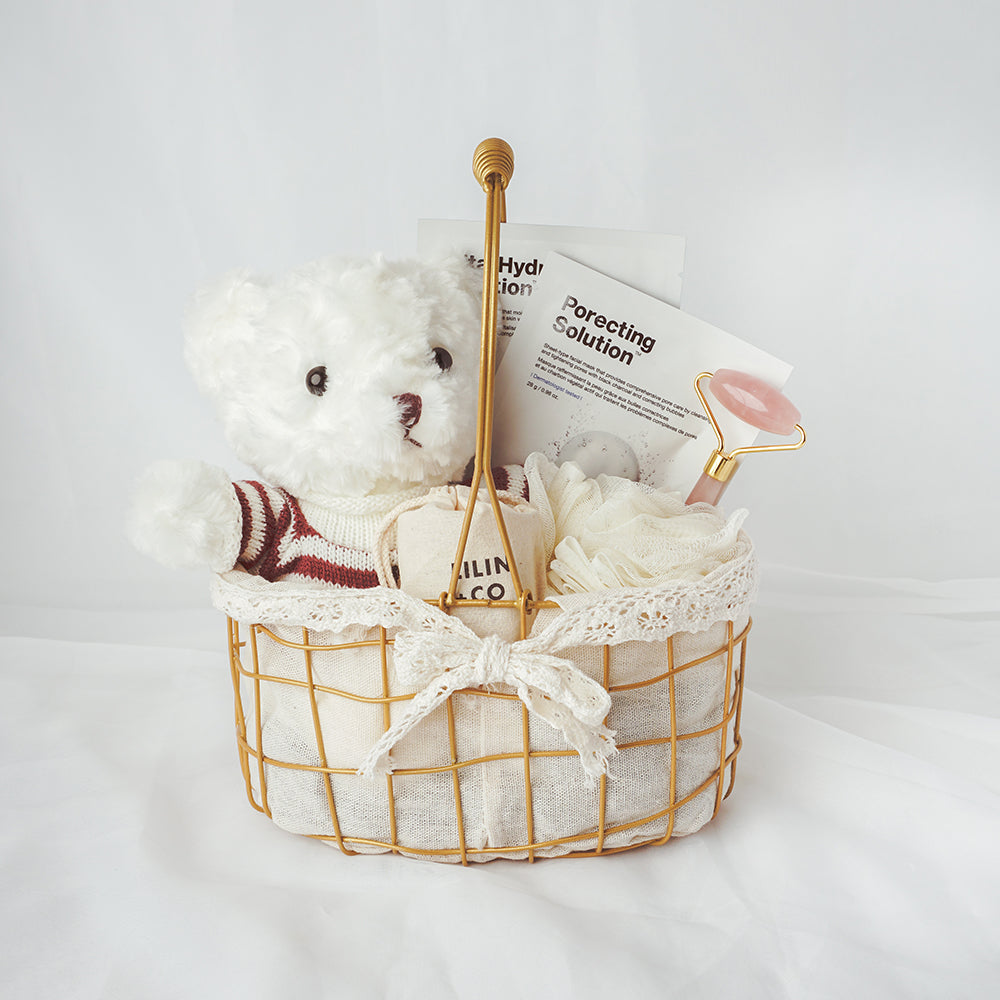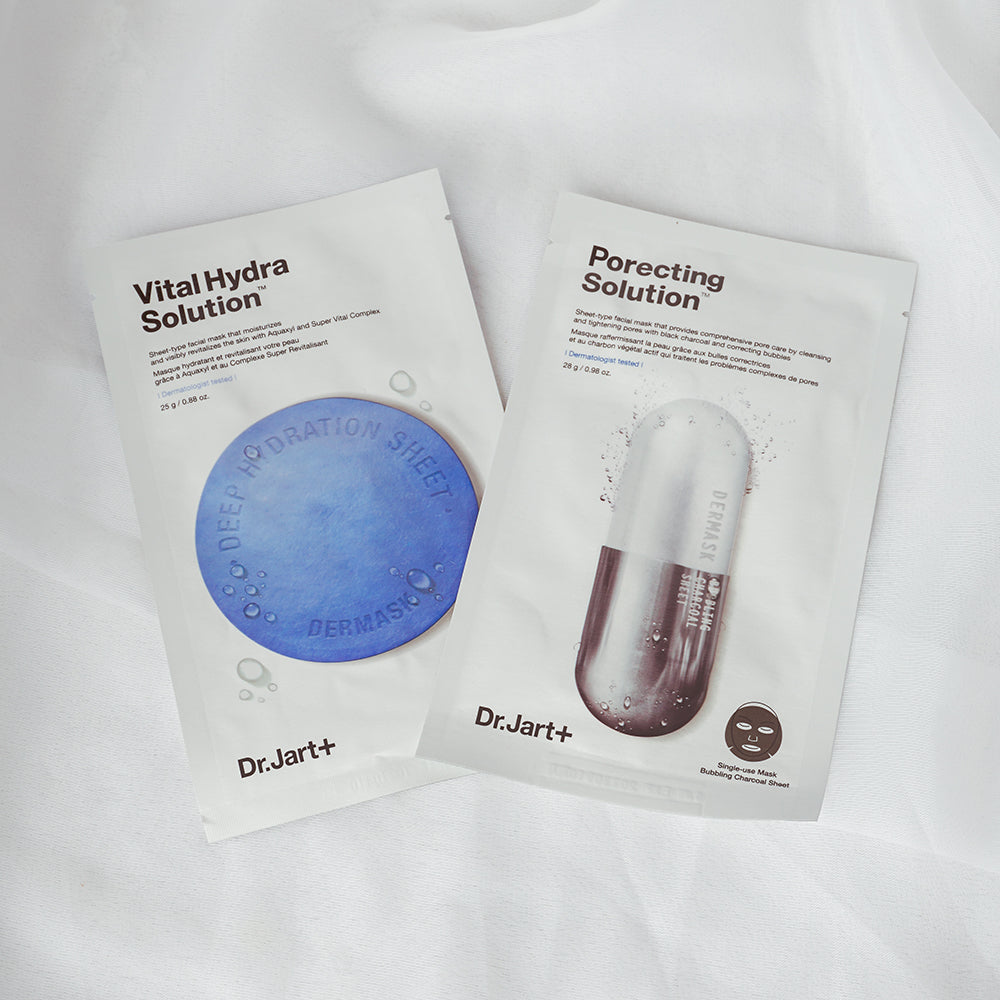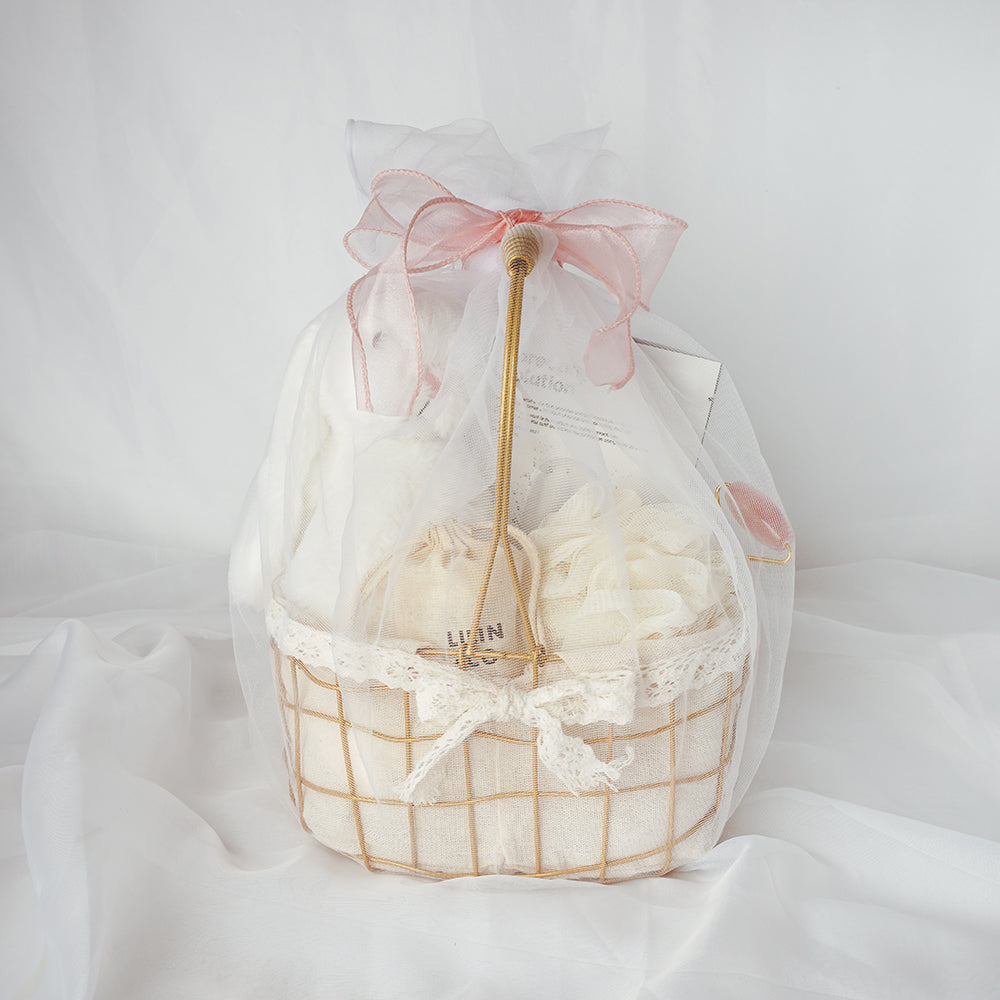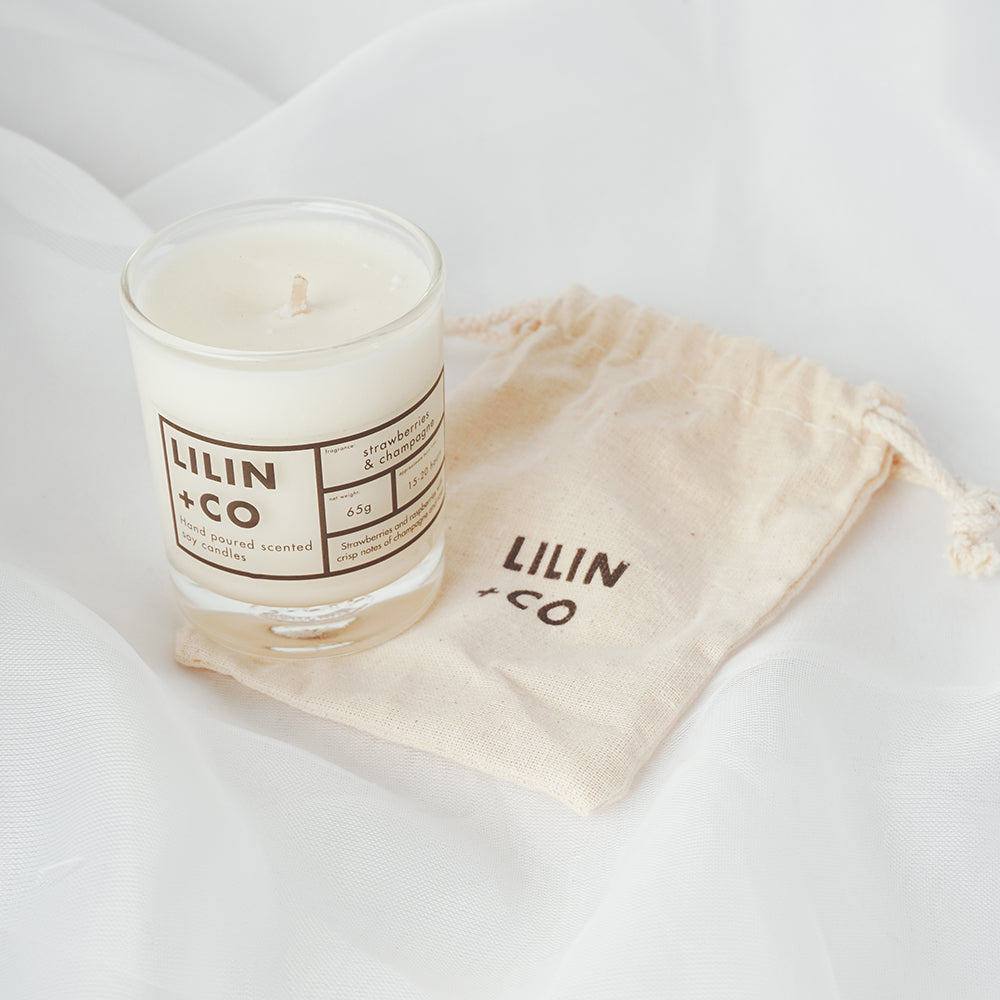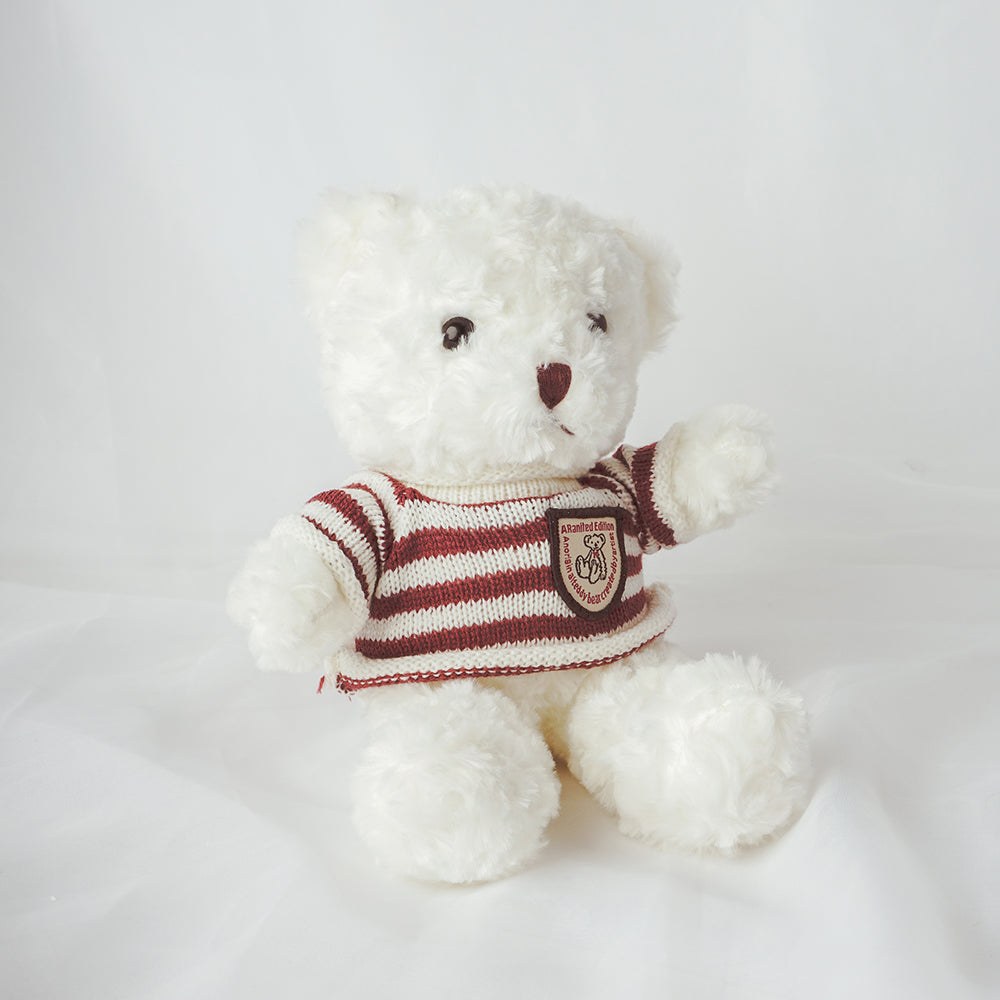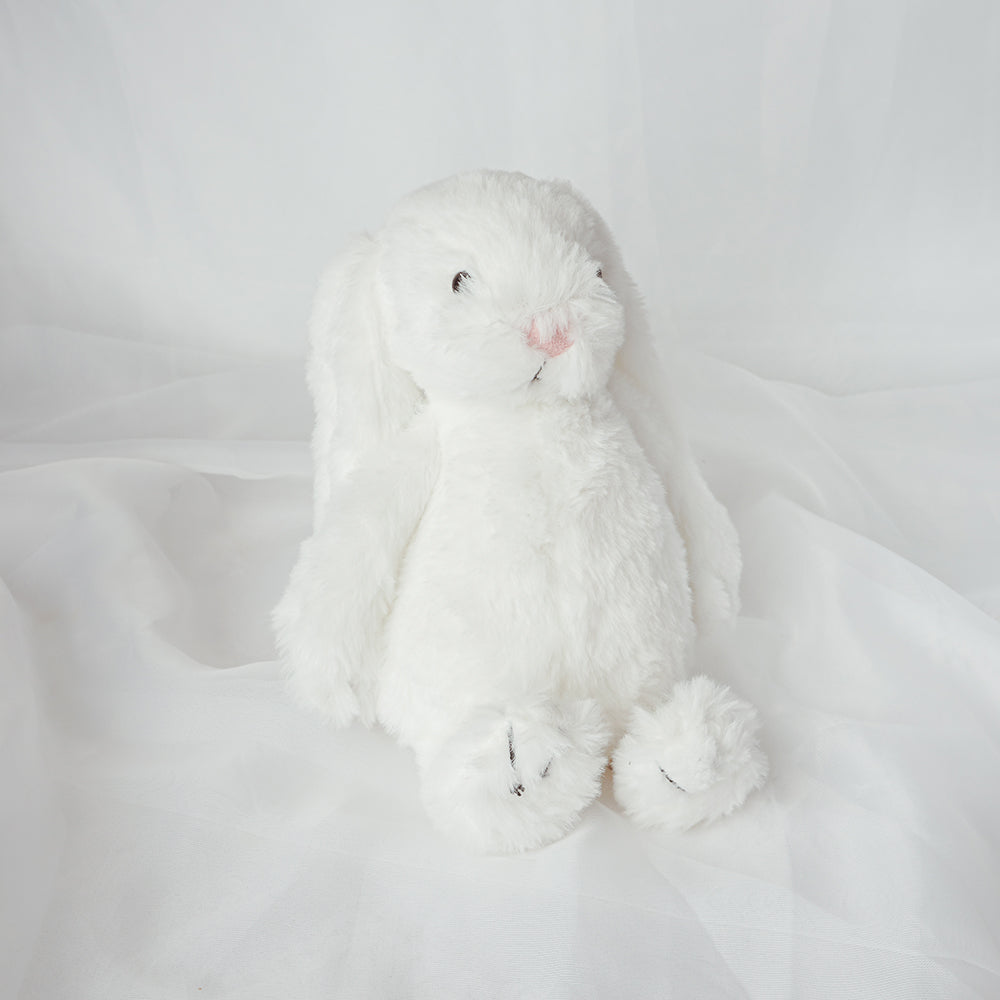 Joy Basket
Selected Option:
Bella The Understanding Bunny
This is designed to be the ultimate self-pampering session for that special woman in your life.

First, we'll please the eyes visually through our aesthetically designed Joy Basket. It is advised to then proceed to lighting up the scented candle that soothes one's mind through aromatherapy. Prepare a nice warm bath and gently exfoliate one's skin with our handpicked scrub and shower ball! Upon finishing the blissful relaxation time, further the pampering with Dr Jart+ Dermask and cuddle up with our super soft and adorable Spa Bunny!

It is the perfect spa in a gorgeous basket, for the woman who deserves it all.
What's in the gift? 
X1 Bella The Bunny / Bobby The Upper-East Bear
X1 Lilin & Co Artisan Soy Wax Candle 65g
X1 Dr. Jart+ Dermask™ Water Jet Vital Hydra Solution
X1 Dr. Jart+ Dermask™ Water Jet Soothing Hydra Solution
X1 Rose Quartz Face Roller in Gold Hardware
X1 Exfoliating Shower Loofah Sponge
X1 Customised Message Card
X1 Gold Metal Basket

Note: This gift box does not include props used for the photoshoot. All photos have been edited and filtered; therefore, colour may vary slightly from the actual product. In the event that any one of the products is sold out, we will exchange it with another product that is equally awesome!