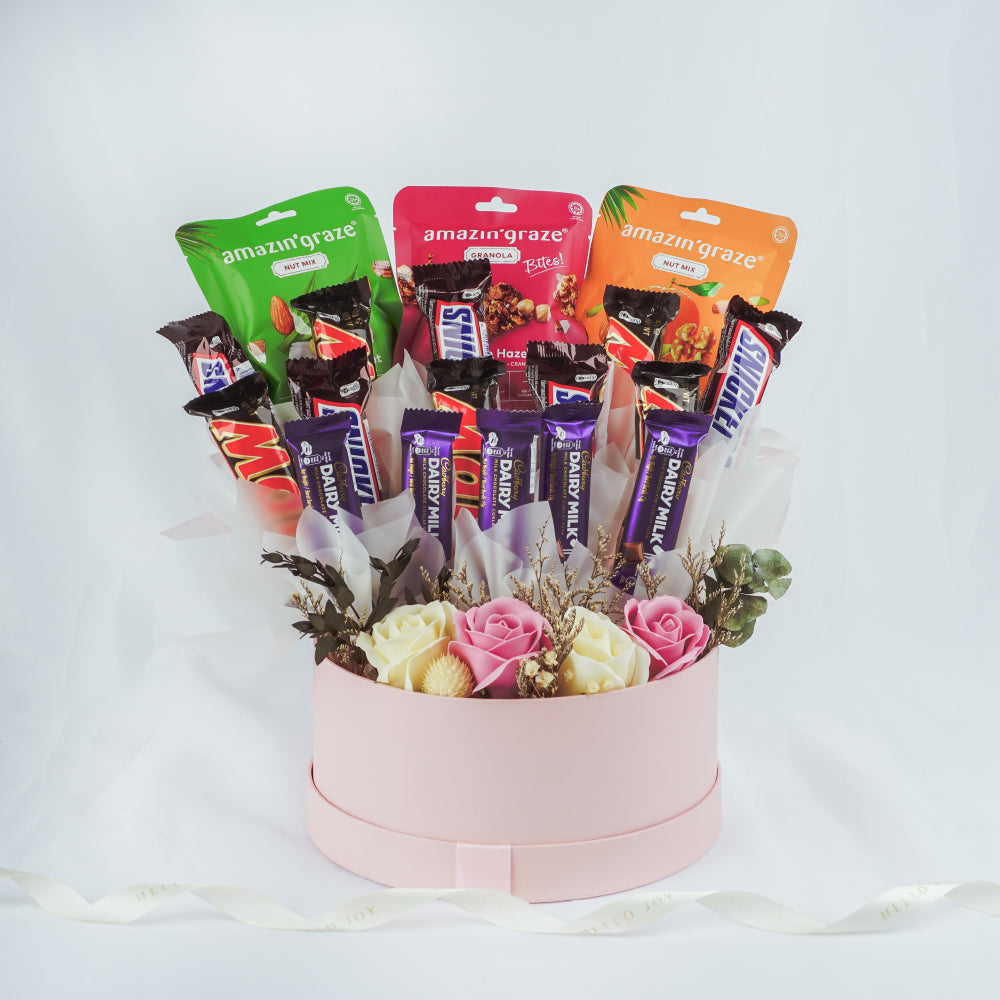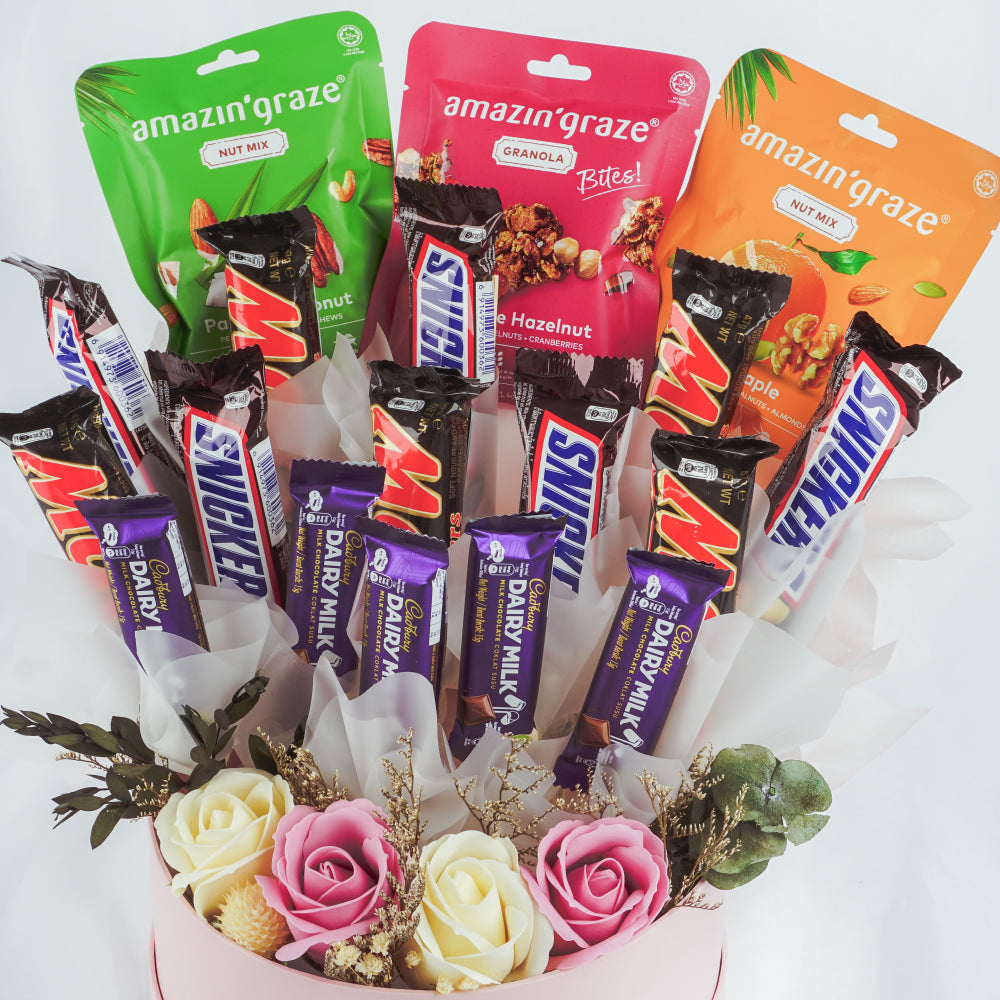 Meal Skippers Flower Box (Soap)
Designed for individuals who seem to lose track of time when inspired or hard at work, which results in the skipping of meals. Hence, our Meal Skipper's gift set is designed to combat chances of gastric pain, lethargy and hangriness!

What's in the gift? 

X3 Amazin' Graze Assorted Nut Mix / Granola 40g
X5 Mars Chocolate Bars 51g
X5 Snickers Peanut Chocolate Bars 51g
X5 Cadbury Milk Chocolate 15g
X8 Pink & Cream Soap Roses
X1 Customised Message Card
X1 Gift Box Base

Note: This gift box does not include props used for the photoshoot. All photos have been edited and filtered; therefore, colour may vary slightly from the actual product. In the event that any one of the products is sold out, we will exchange it with another product that is equally awesome!