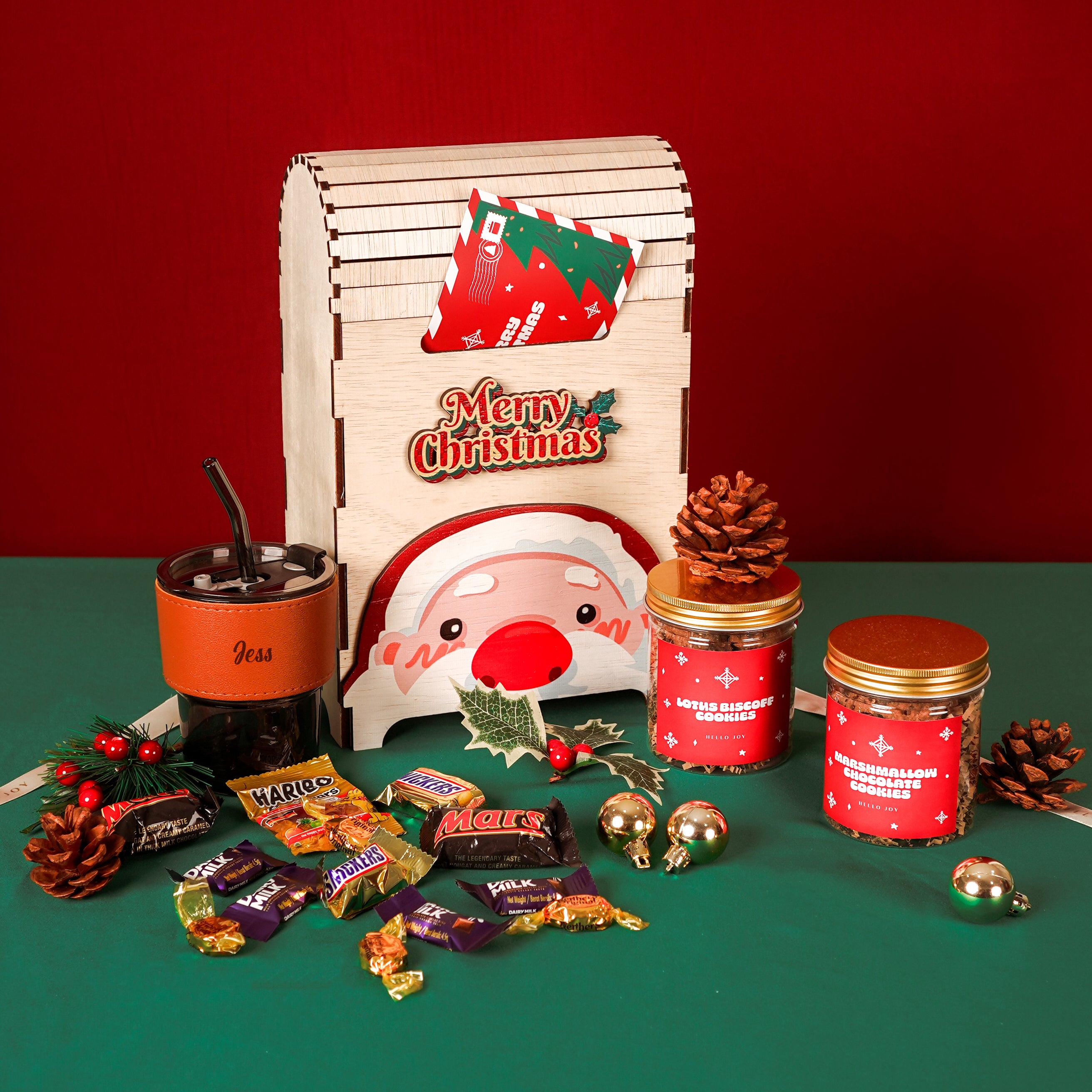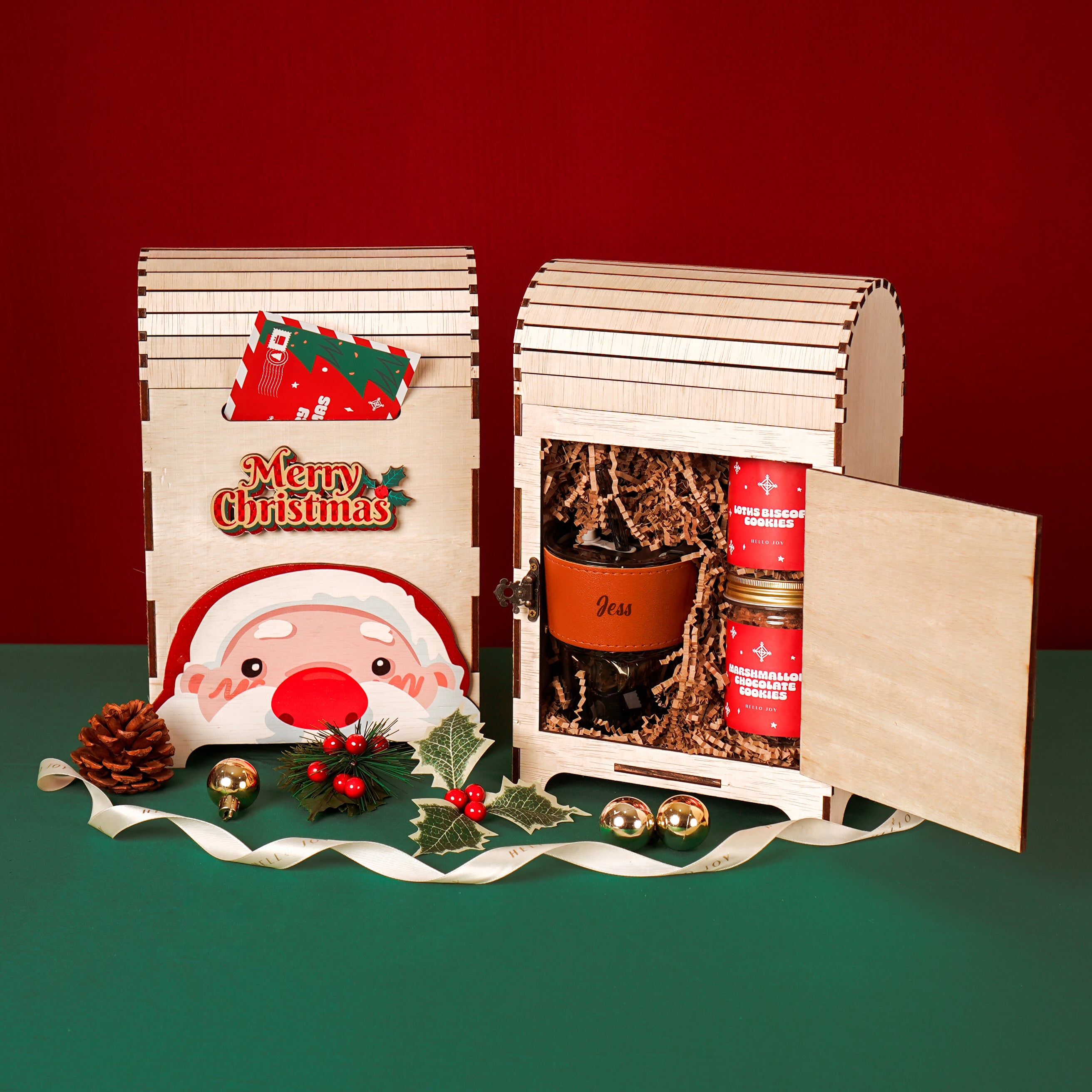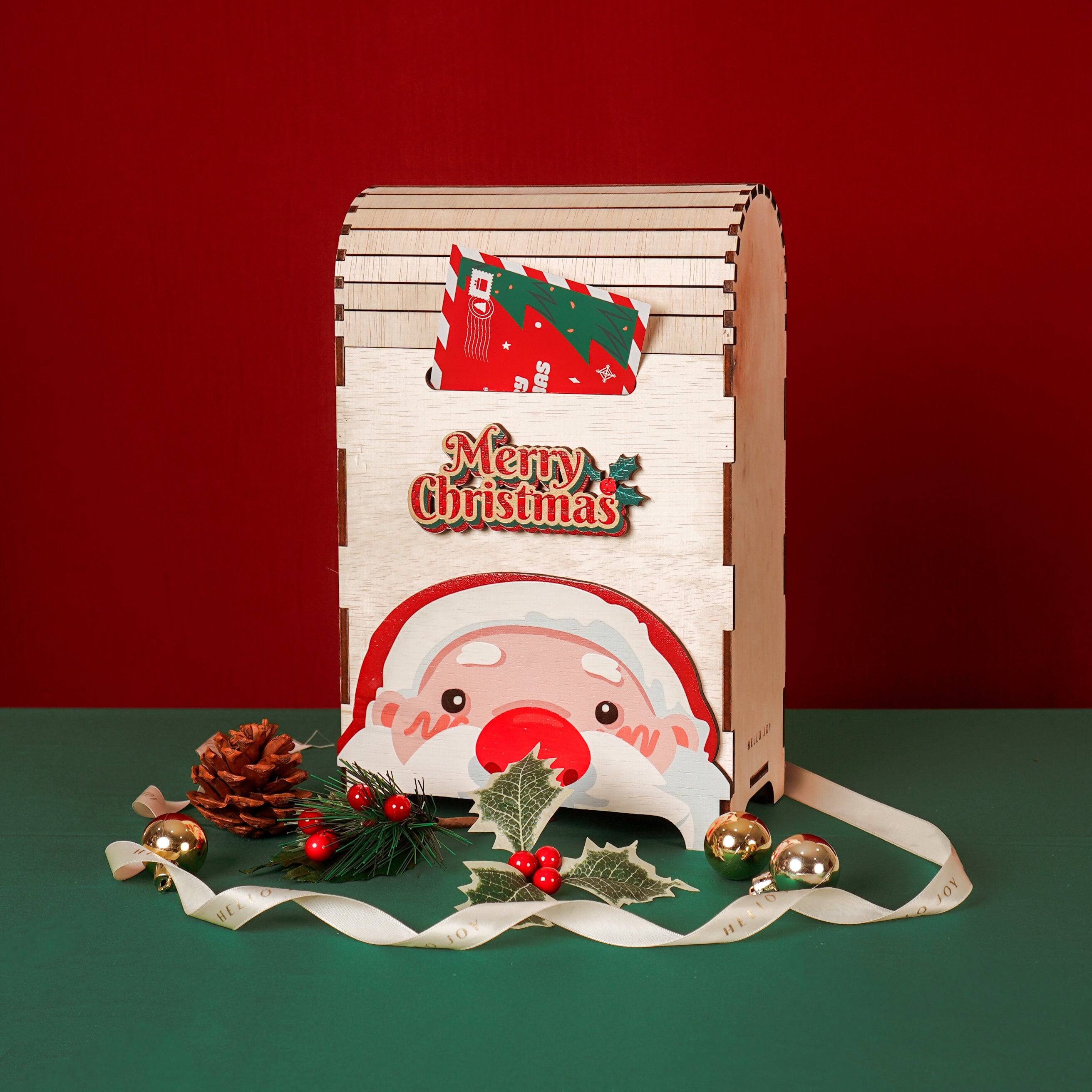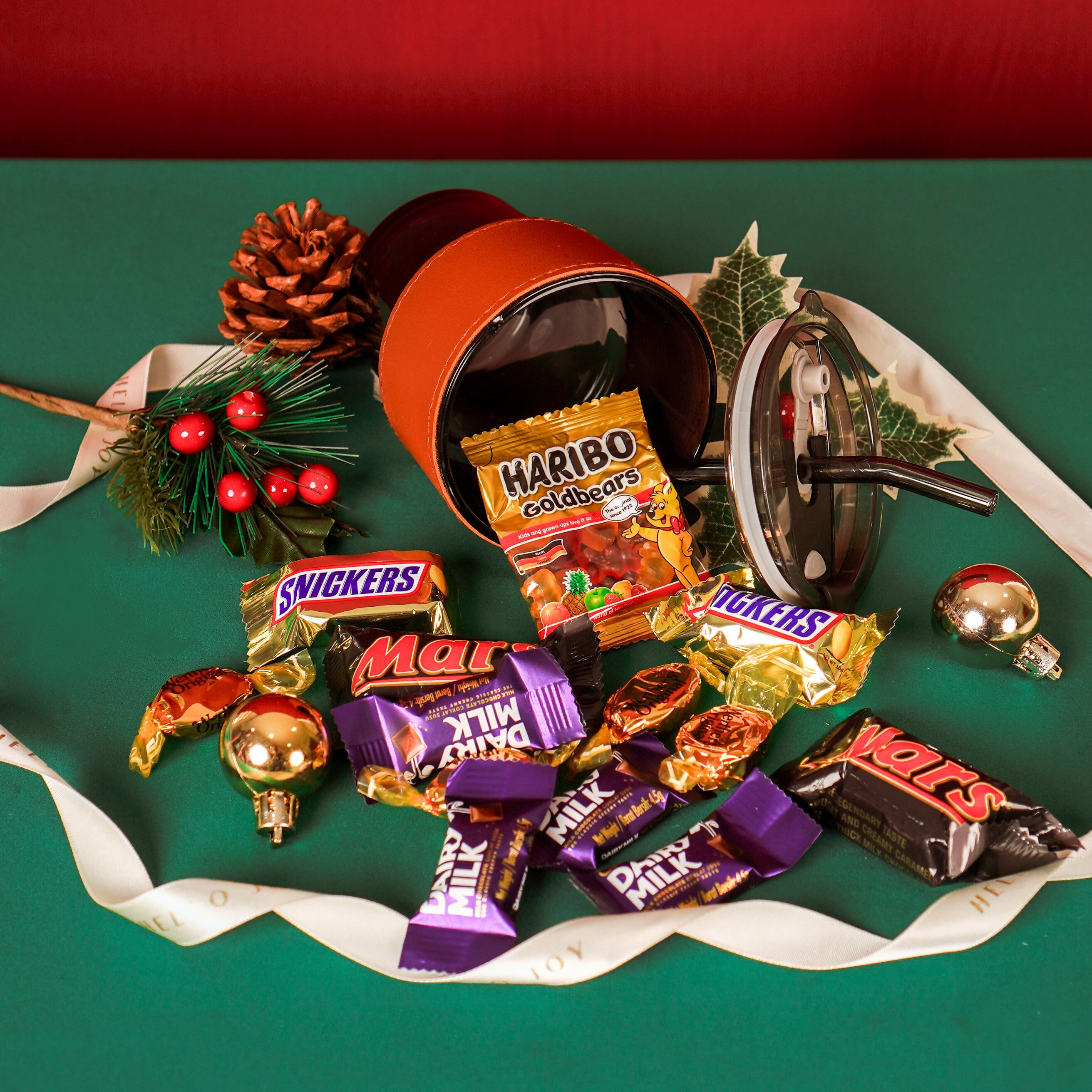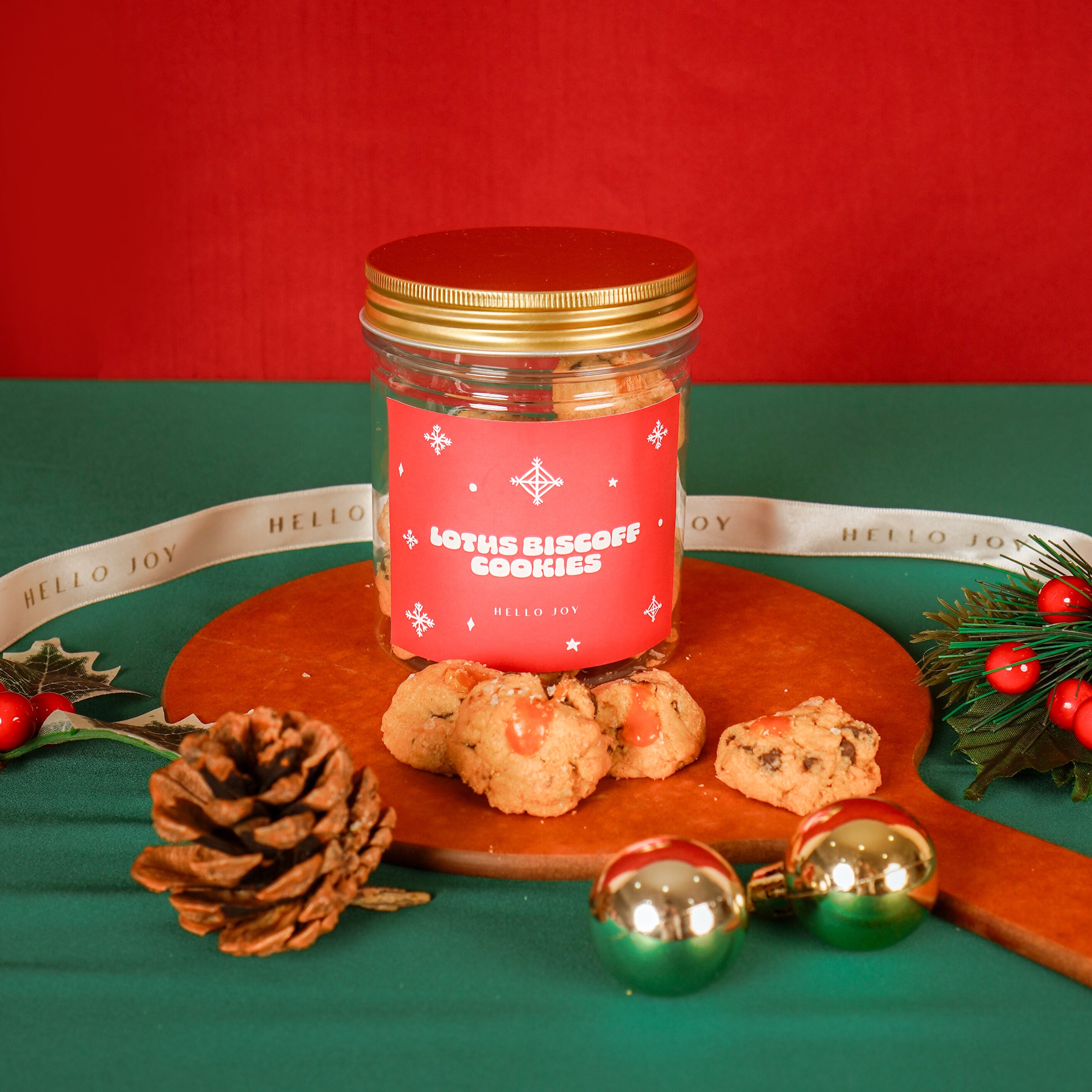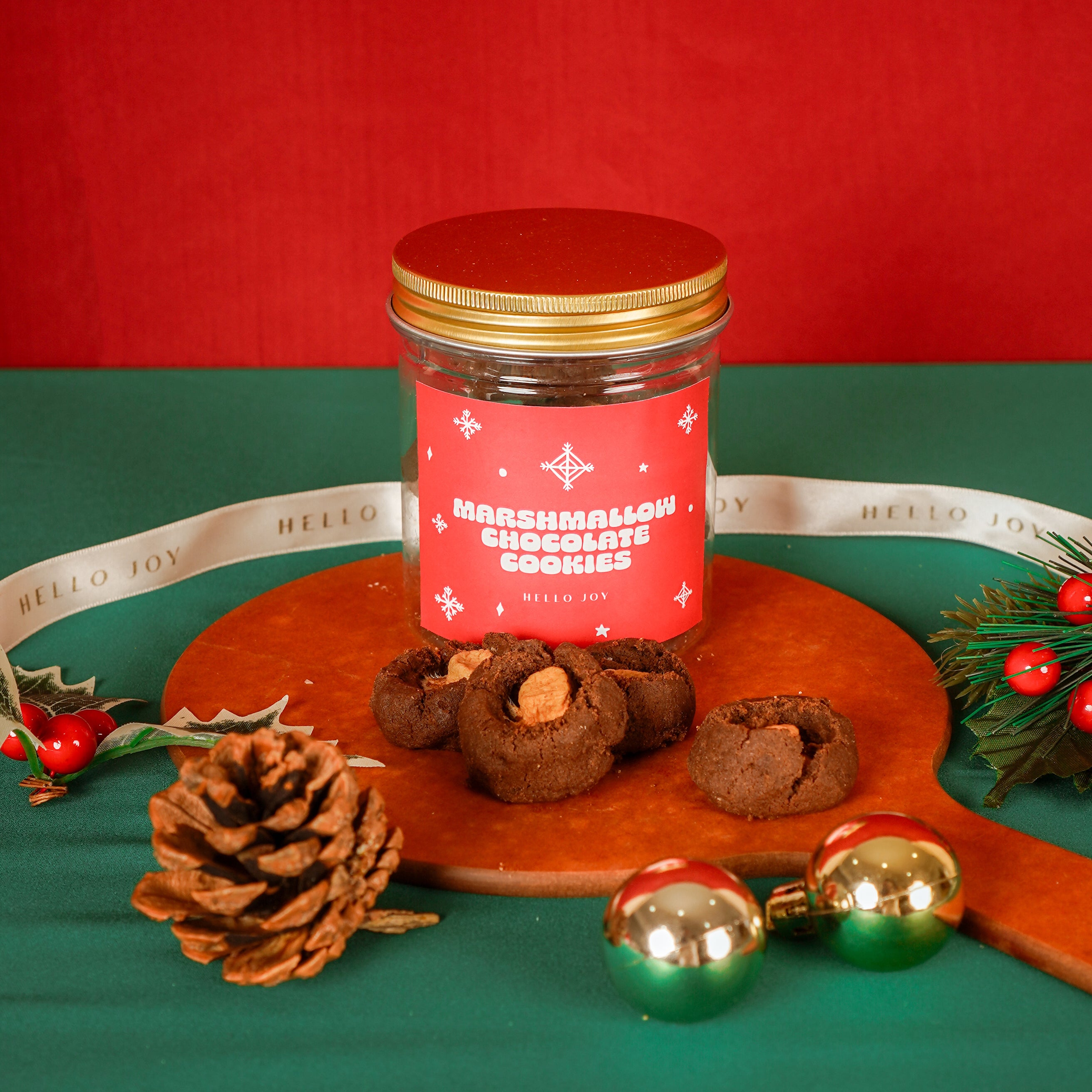 Merry Mailer - Santa's Treats
Christmas gifts will only be available for delivery/shipping starting 27 November 2023! 
What's in the gift? 
X1 Jar of Marshmallow Chocolate Cookies
X1 Jar of Lotus Biscoff Cookies
X1 Dorian Cup with Personalisation
X1 Set of Assorted Chocolates & Candies
X1 Reusable Santa's Wooden Mailer Box
X1 Message Card
Note: This gift box does not include props used for the photoshoot. All photos have been edited and filtered; therefore, colour may vary slightly from the actual product. In the event that any one of the products is sold out, we will exchange it with another product that is equally awesome!