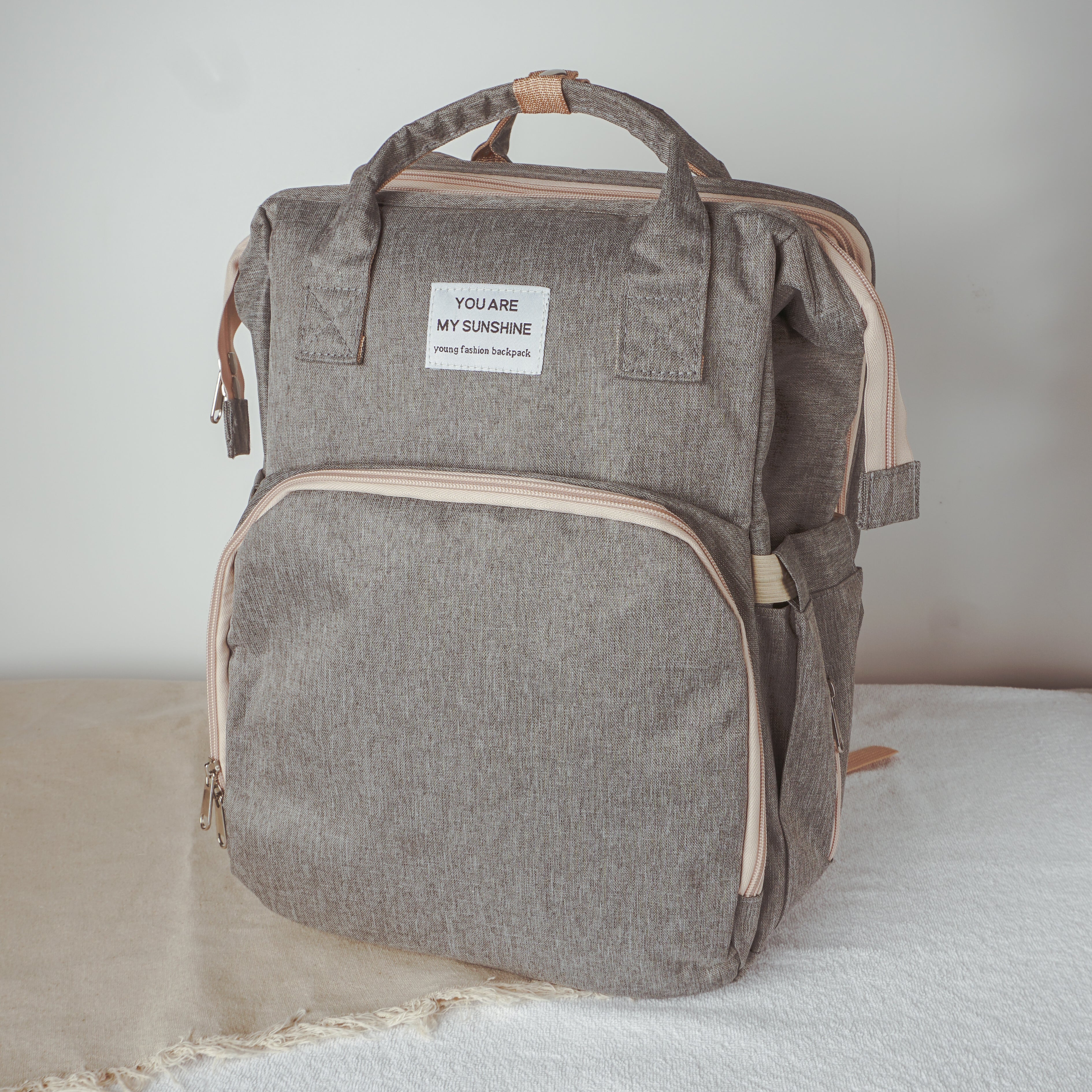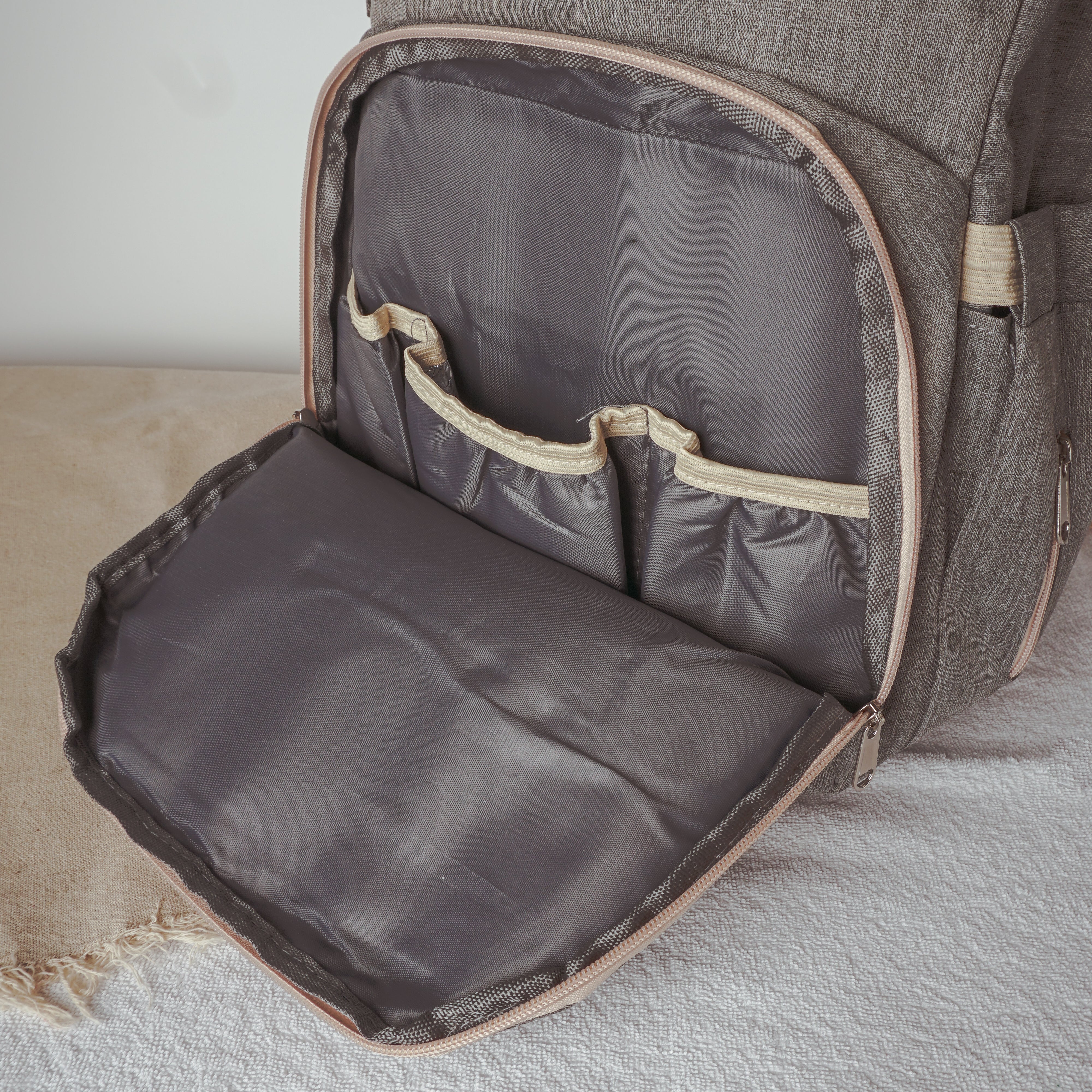 Mummy Multipurpose Backpack
We understand that some mommies prefer to not share public changing stations due to hygiene concerns, and our Mummy Multipurpose Backpack is the answer you've been looking for!

This functional backpack doubles as a portable changing station - making it one of the most functional bags a new mommy could own.

It is also one of our most popular items, loved by mommies everywhere!

Size: 40cm x 30cm x 20cm
Note: This gift box does not include props used for the photoshoot. All photos have been edited and filtered; therefore, colour may vary slightly from the actual product. In the event that any one of the products is sold out, we will exchange it with another product that is equally awesome!